a 50cc 'drag' bike to be towed behind the diesel outfit
NOT A SERIOUS DRAG BIKE! IT'S NEVER GOING TO BREAK ANY RECORDS!
Currently at the paint shop getting a 'period' paint job
---
After a night on the beer me and Flux decided to have a go at each building a trailer to two behind our respective chops. I went with a one wheeled design that slowly morphed into a 50cc drag bike..... it will still be towed behind my outfit.
---
I kinda knew the shape I wanted and started looking. Found that the shape I wanted was already available as the wheel 'spats' from a Cessna light aircraft, result. Found a modern moped front wheel on eBay ( it's the rear on my design), so I was up and running. Then I found this little Honda PC50K1 engine and things started getting..... different.
front forks are cut down Honda SH50, front wheel from a Honda NC50. Tank is from 'bicycle motor', rear mudguard is a fibreglass 'Harley' thing, nose cone is an old MG headlamp shell.
it's going tp get a hot rod style 'scallop' paint job with a powder coated frame.
---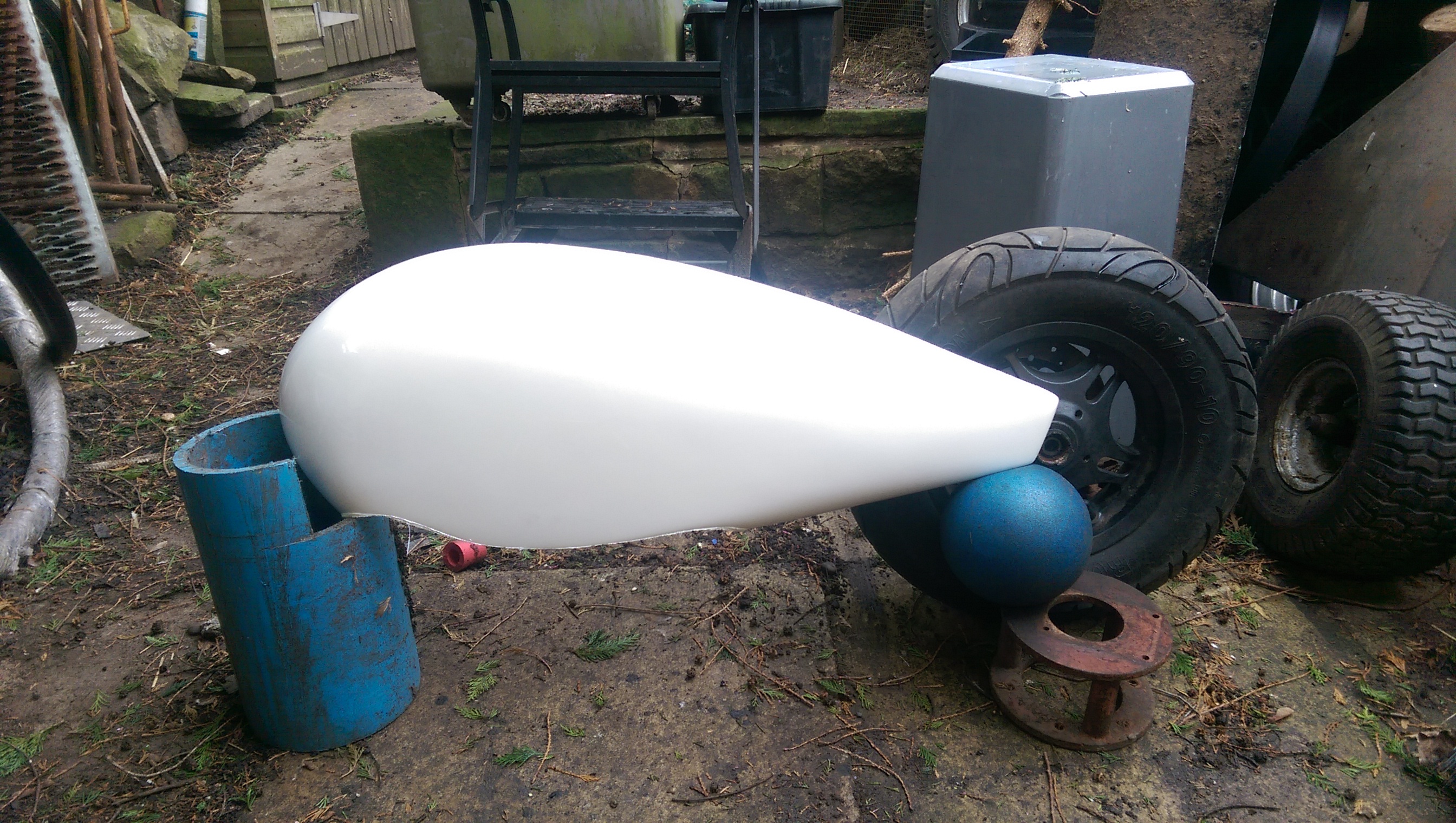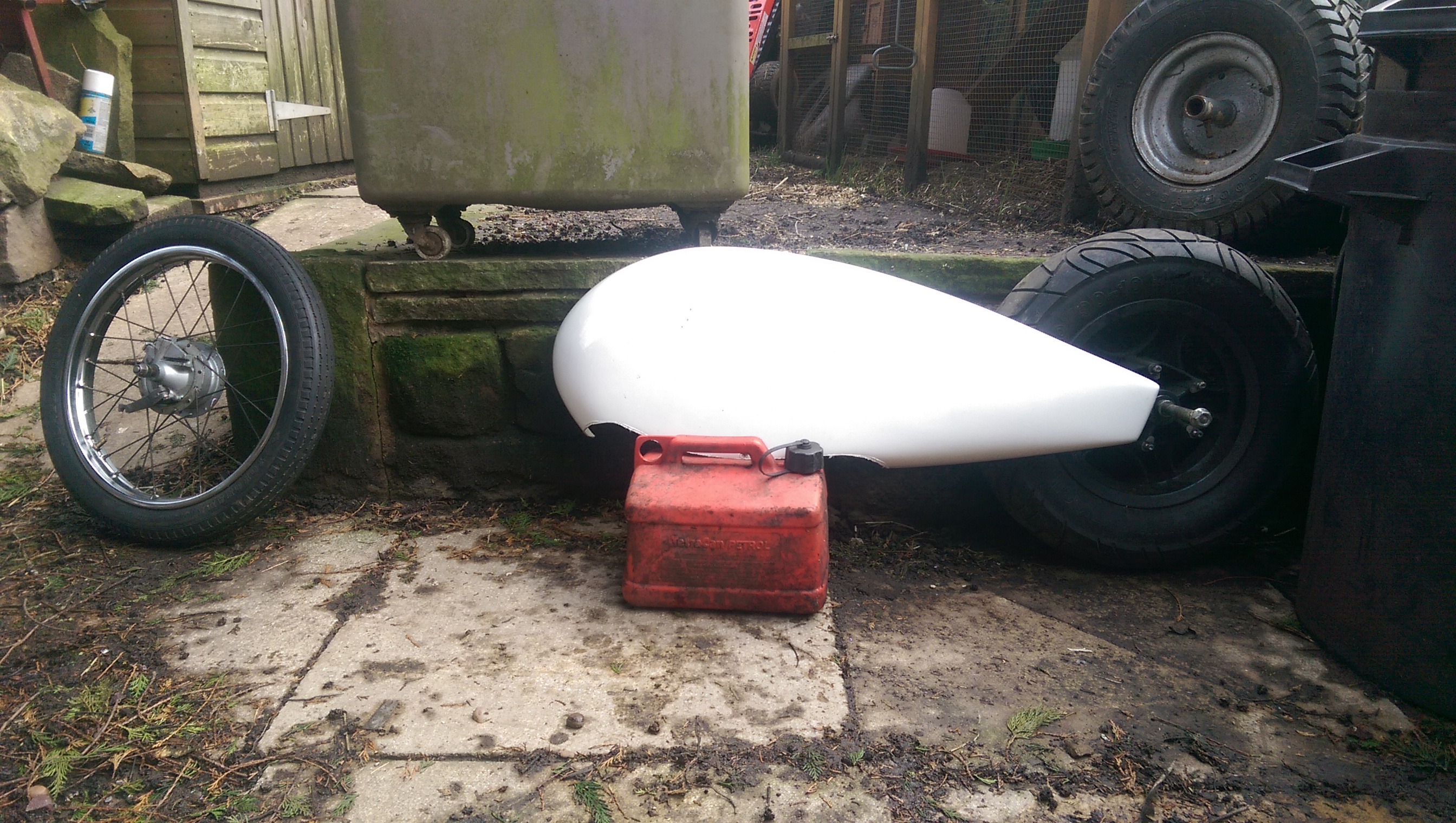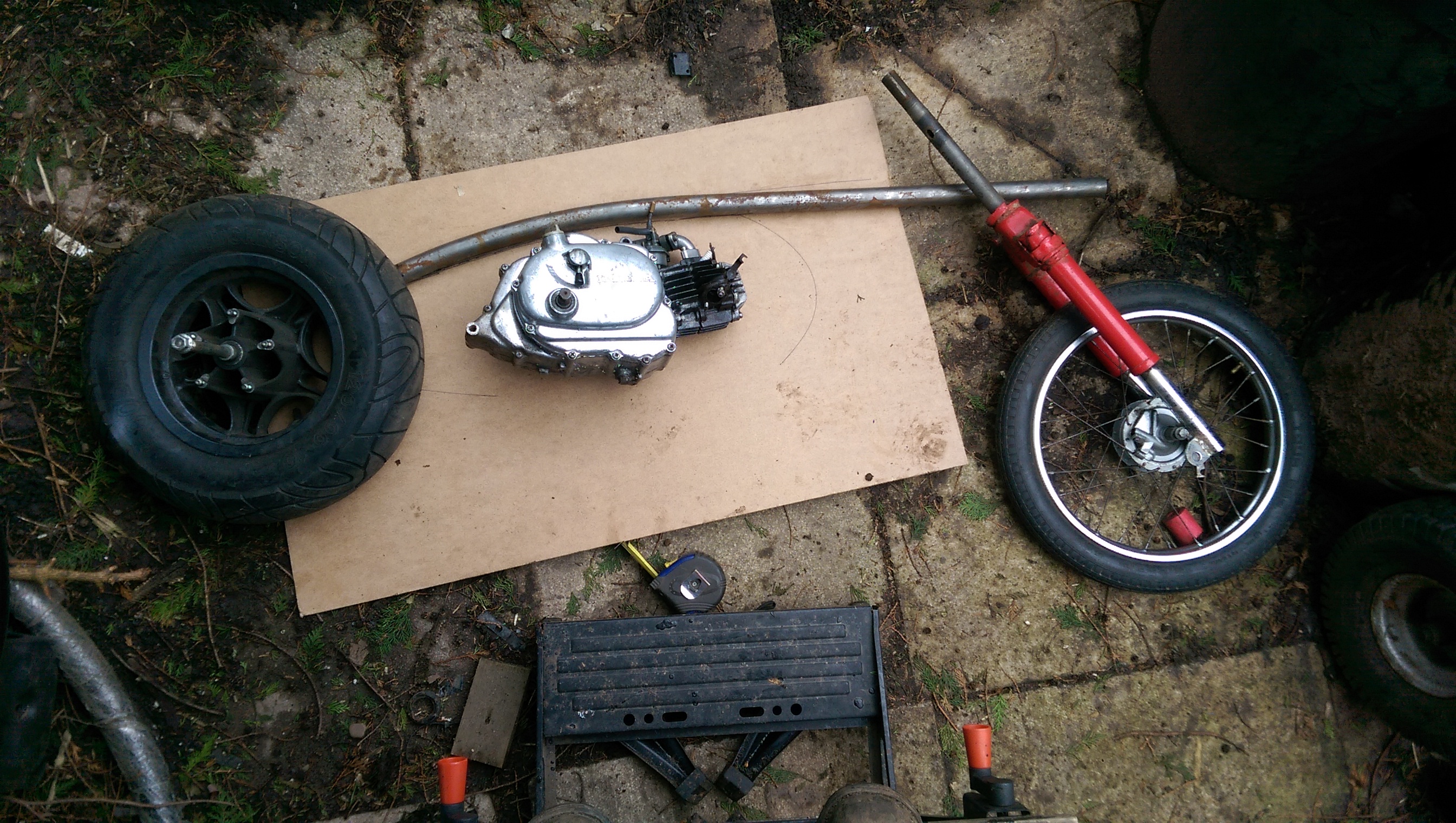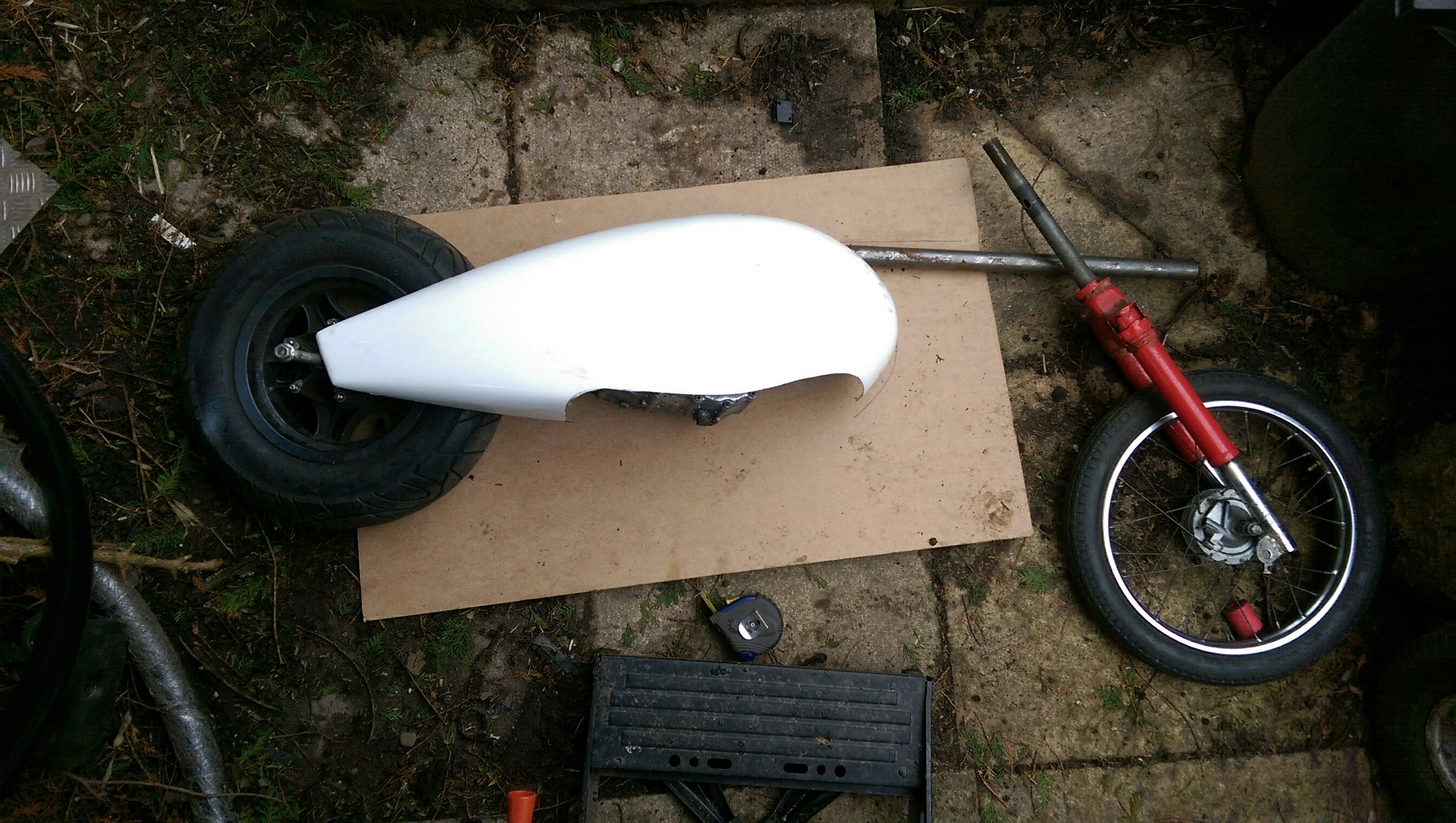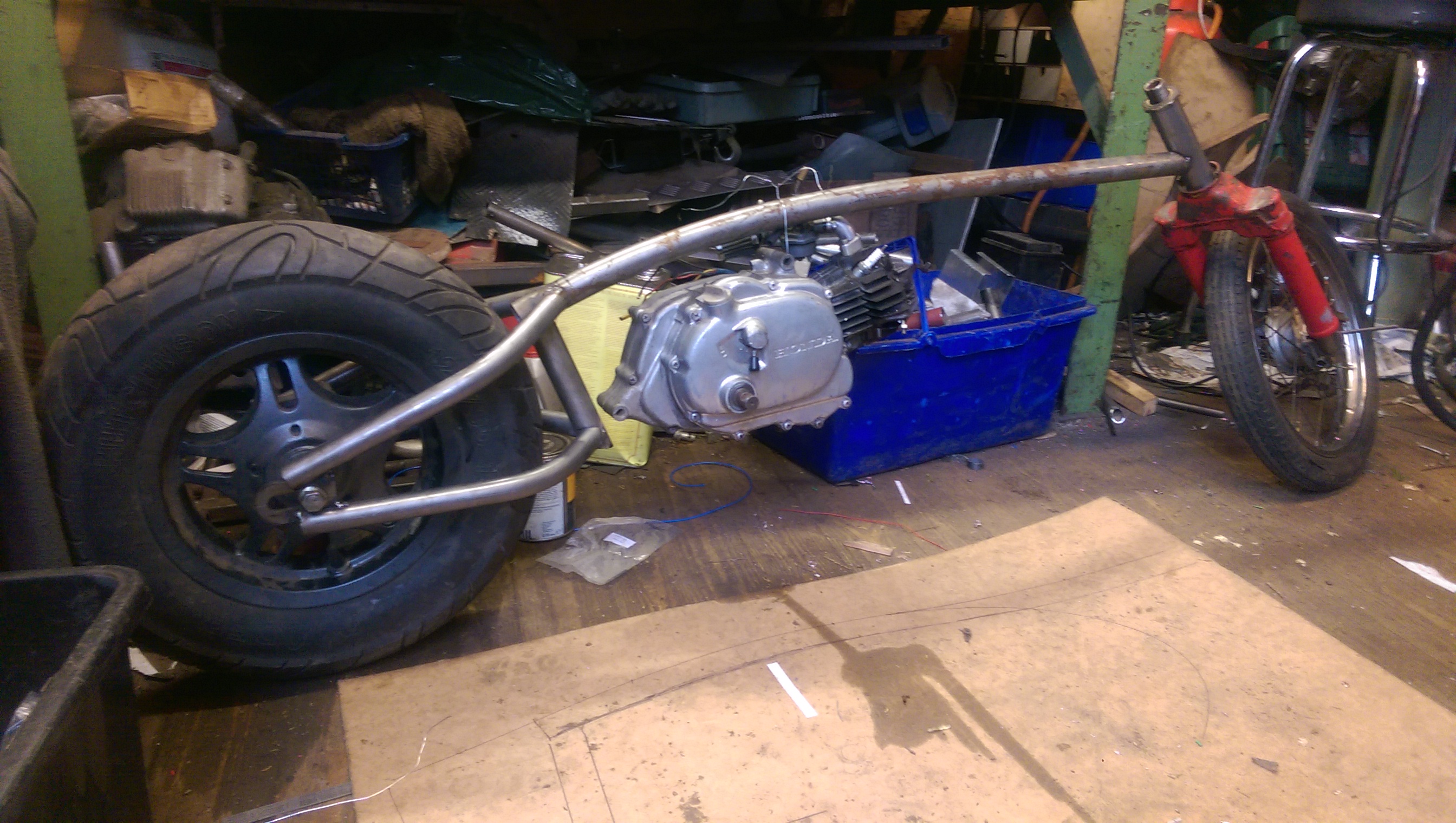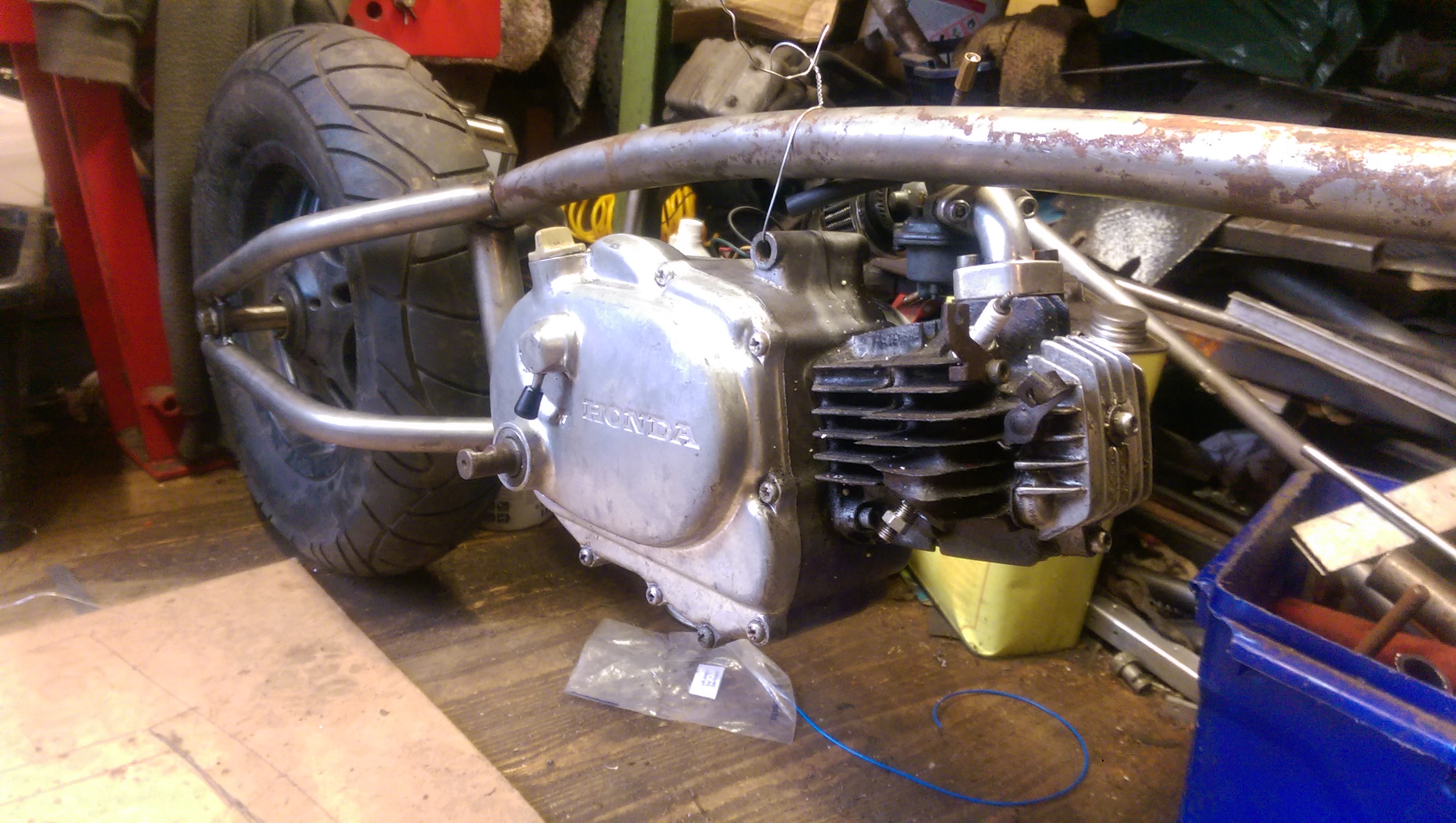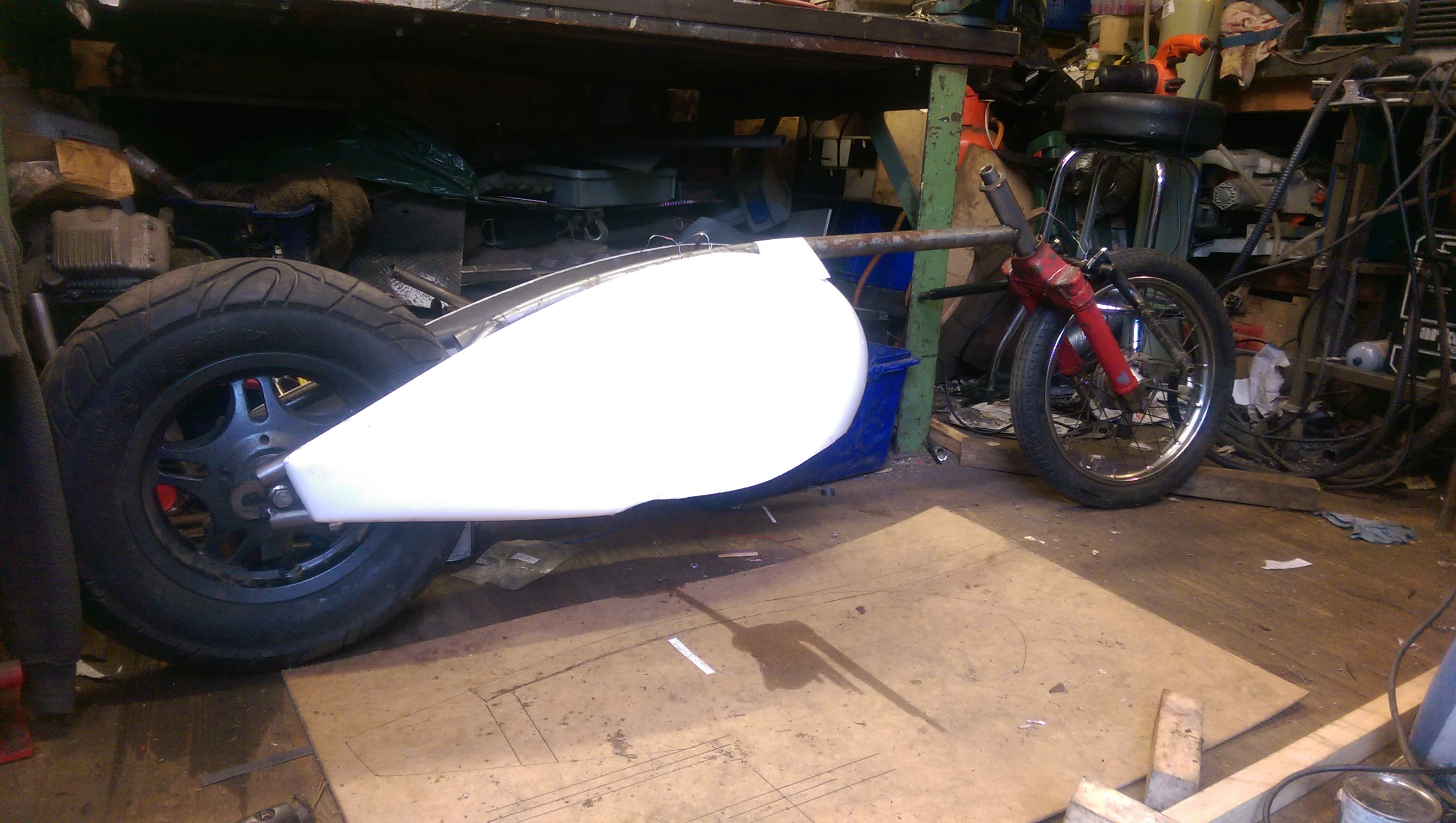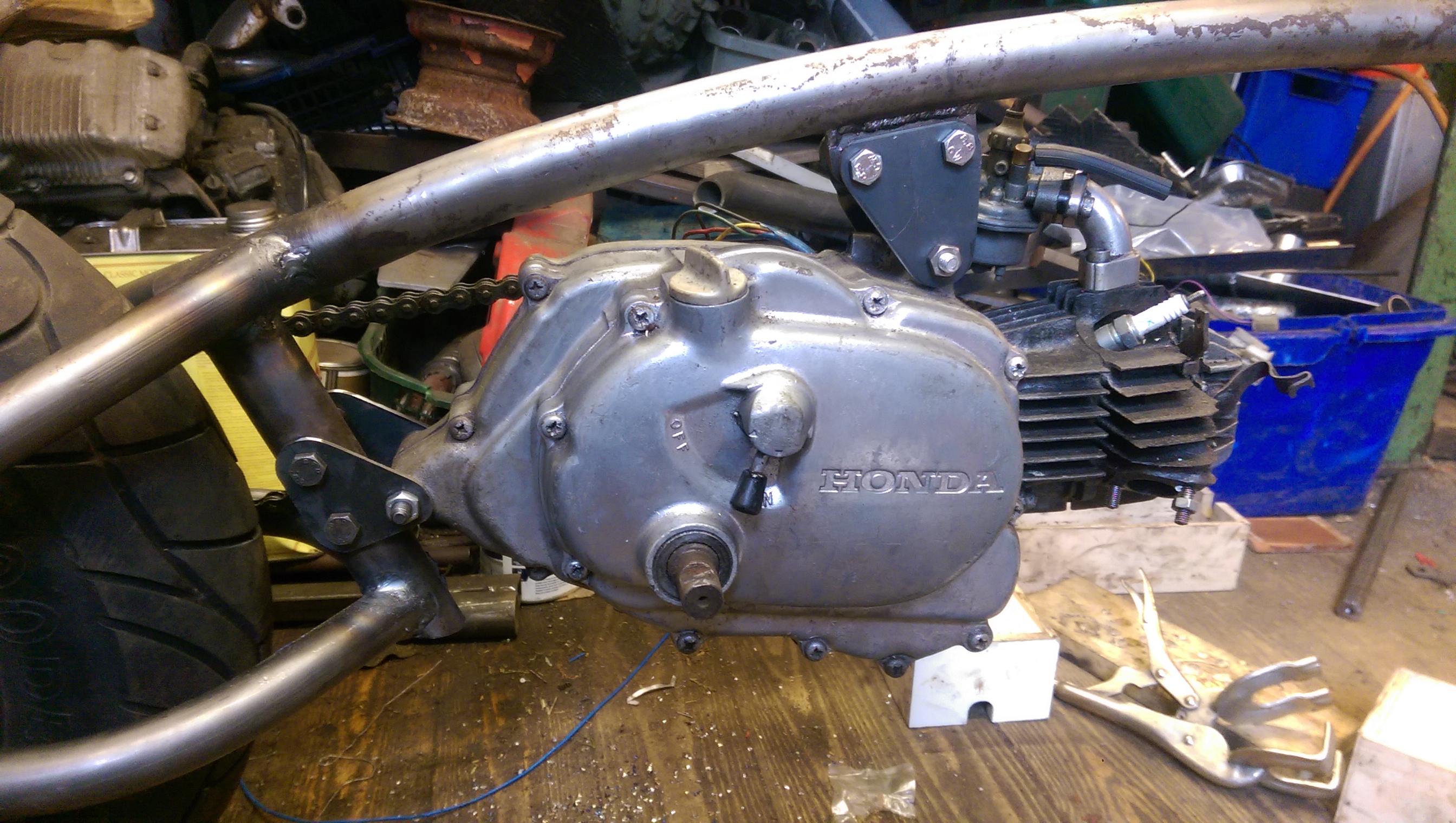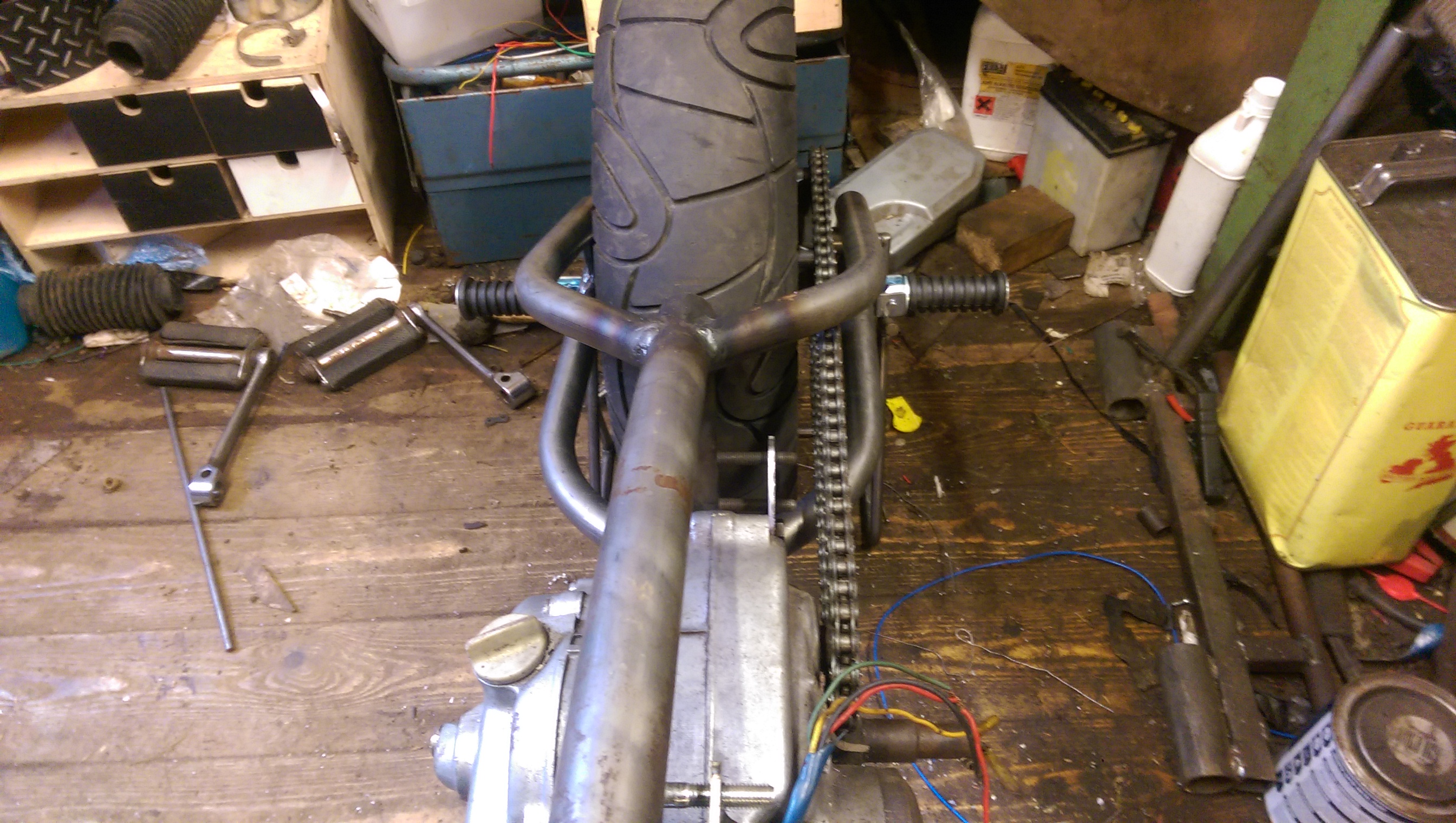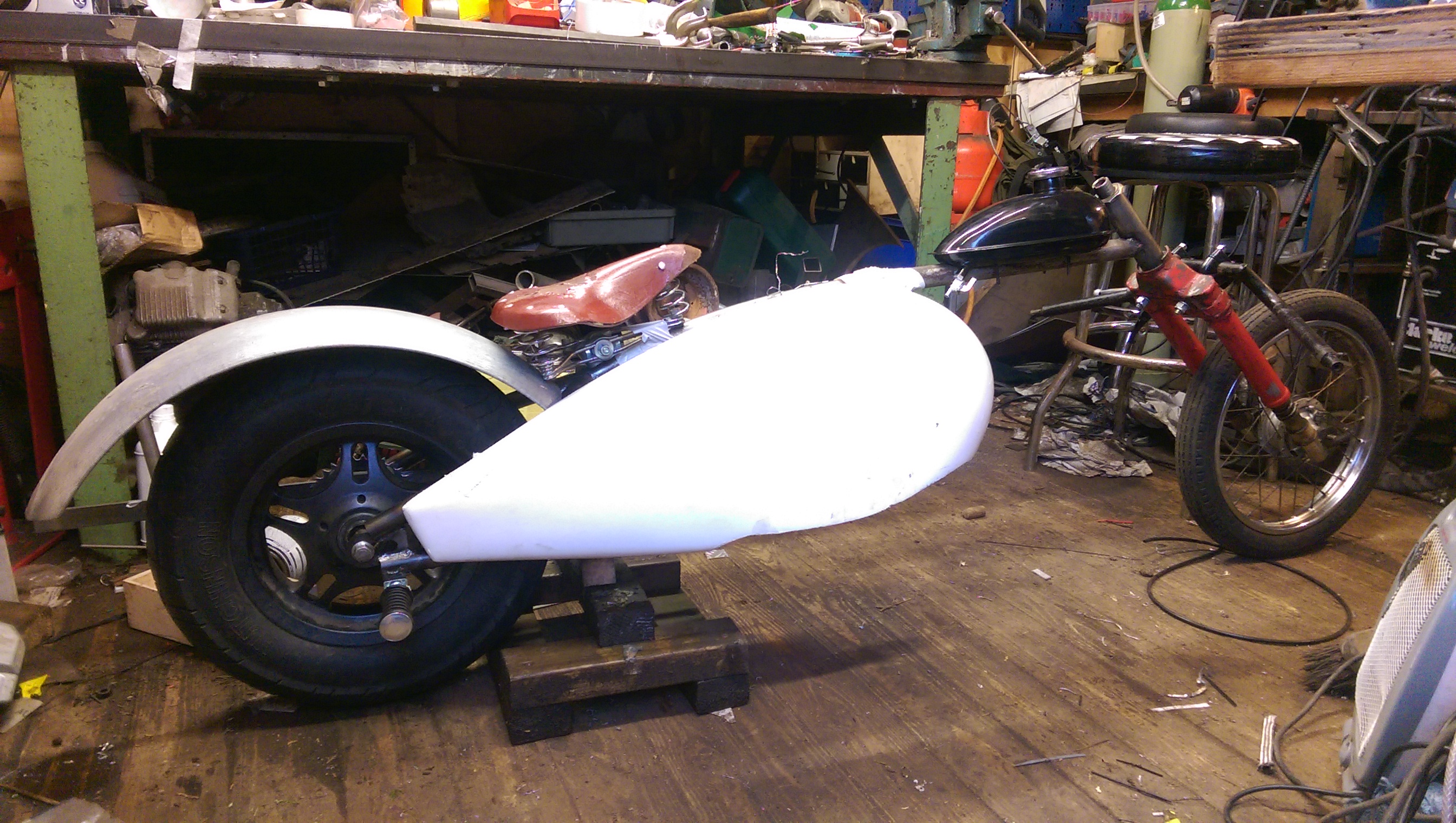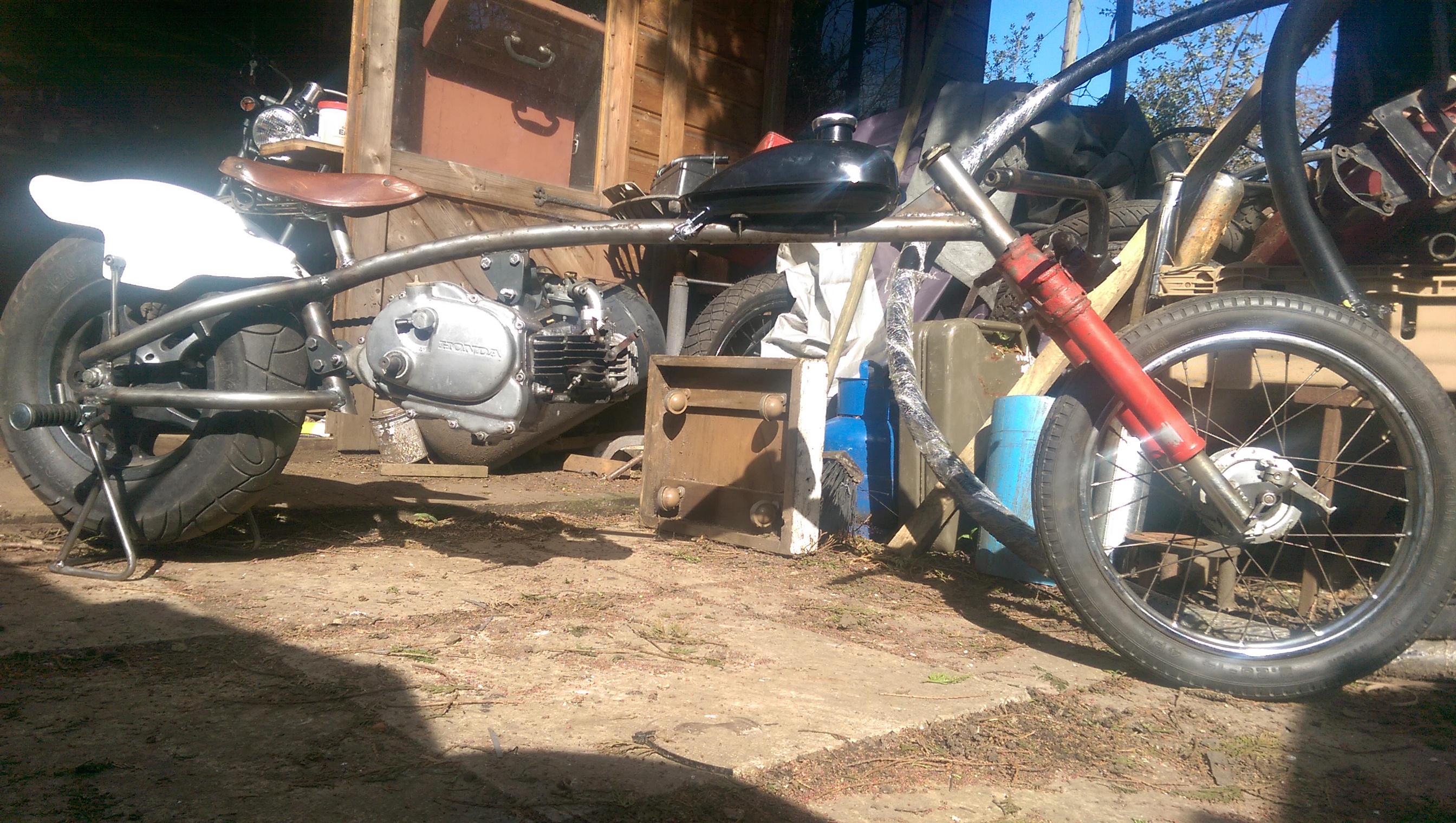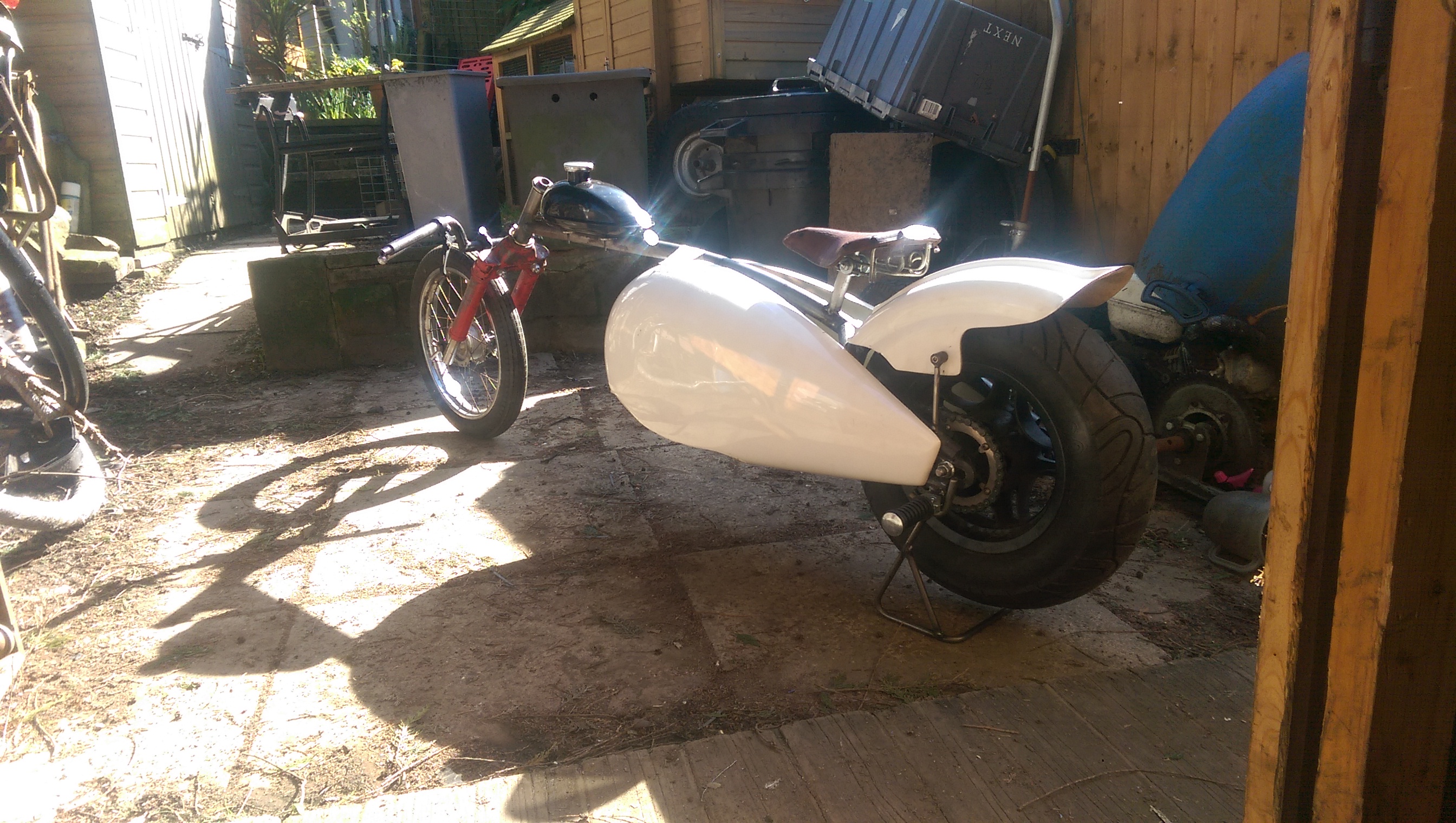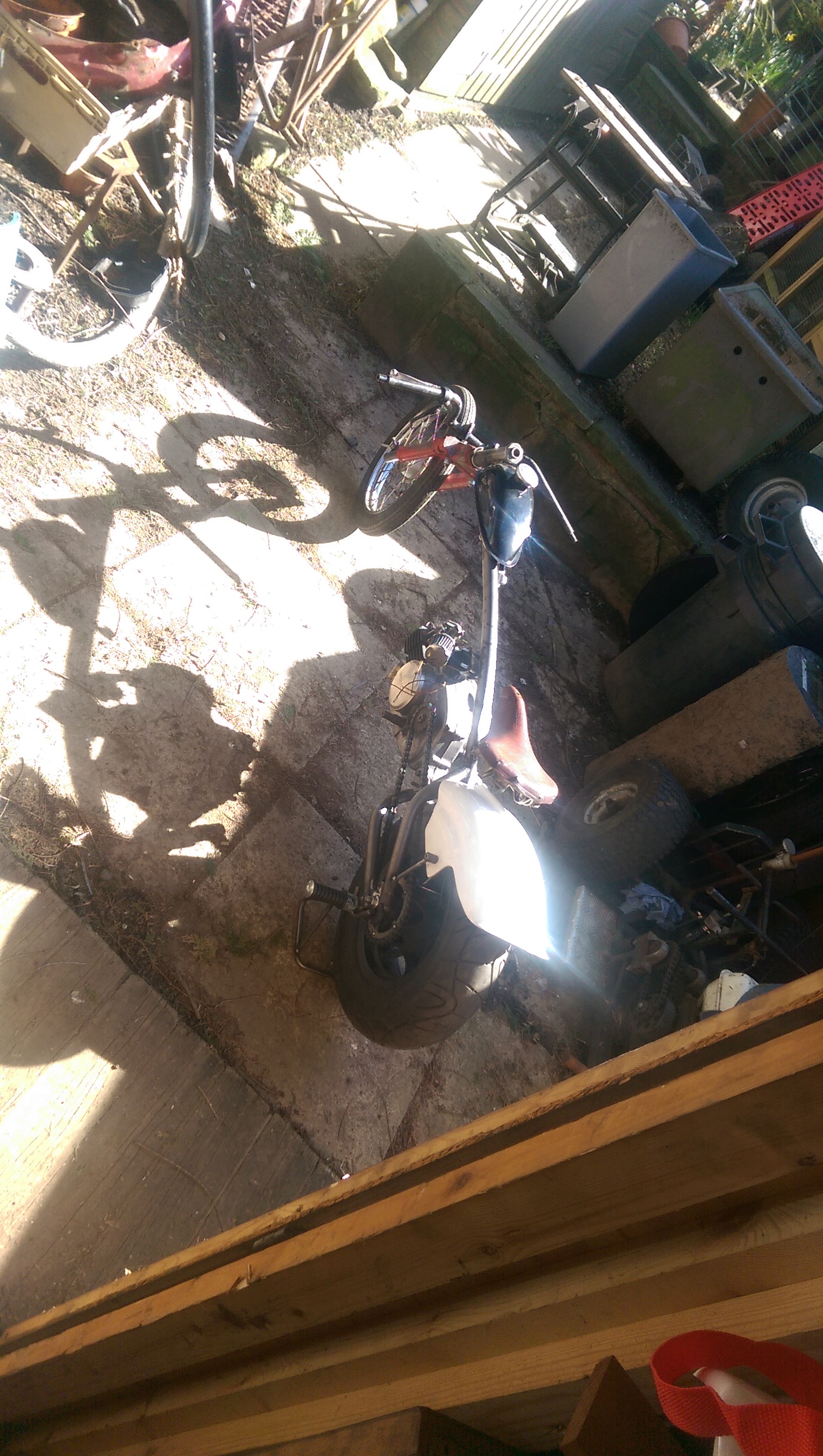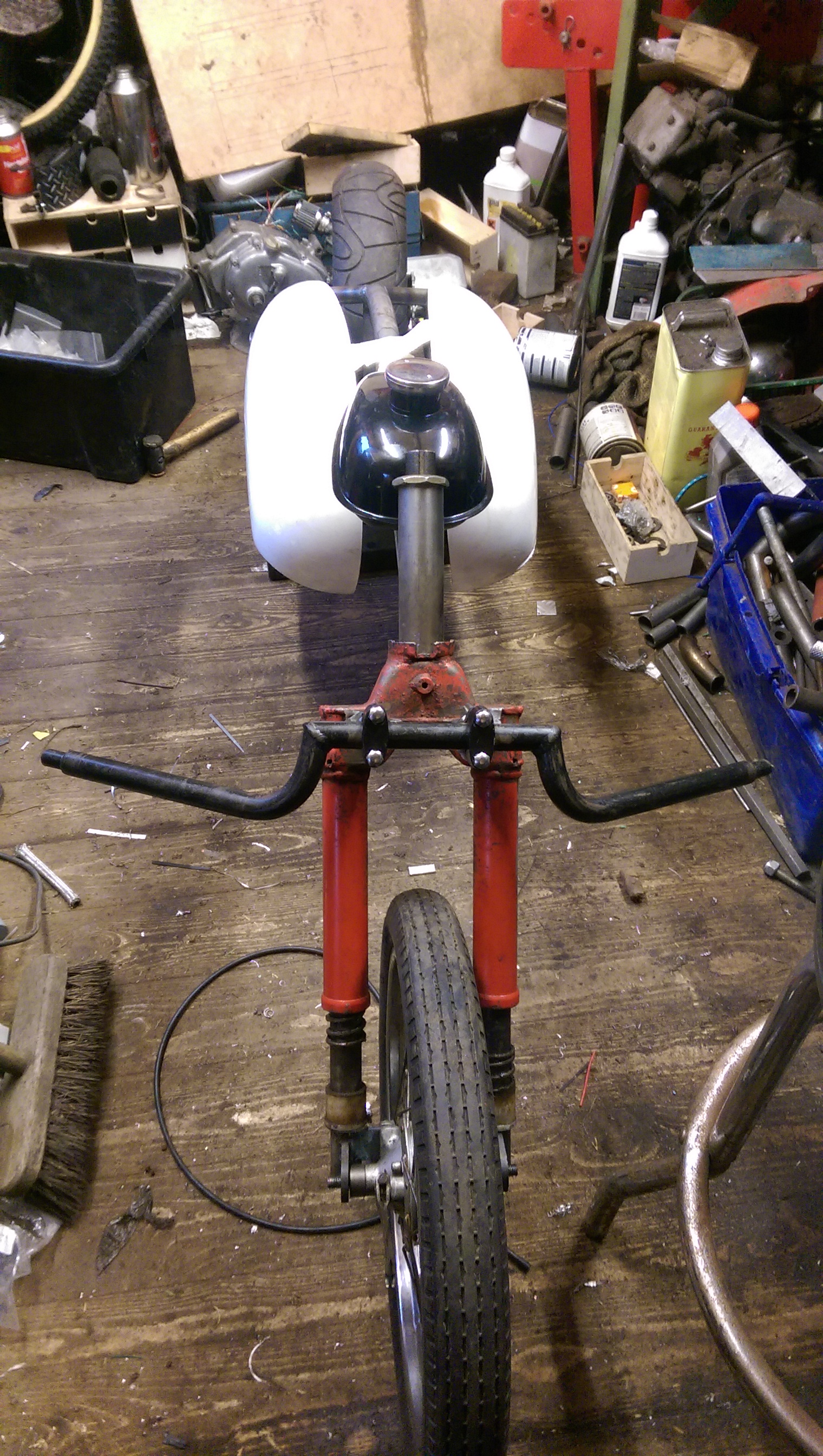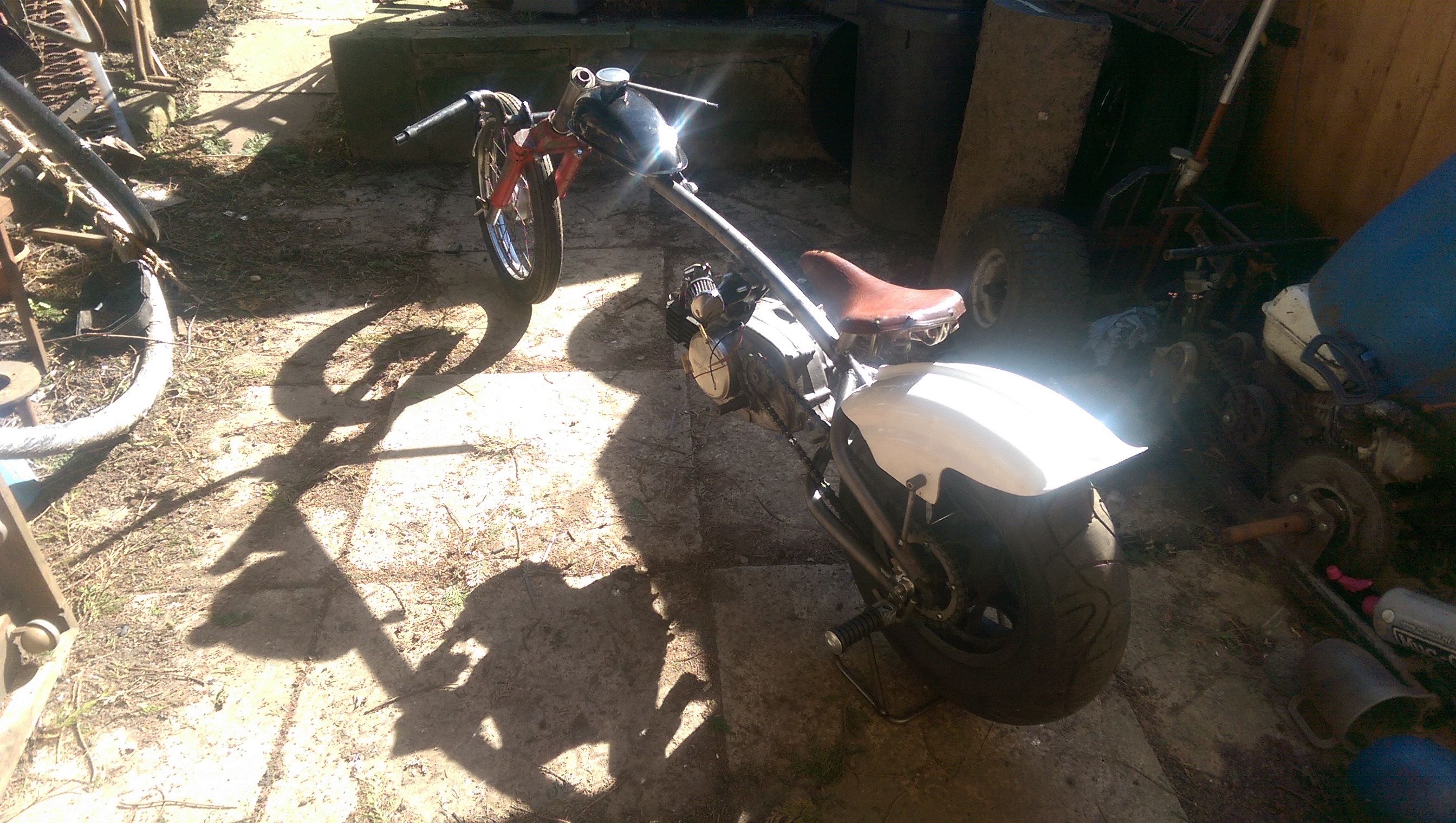 wanted a nose cone on it, found a old 9" head lamp shell on eBay, result again! and made a starting handle
speed demon!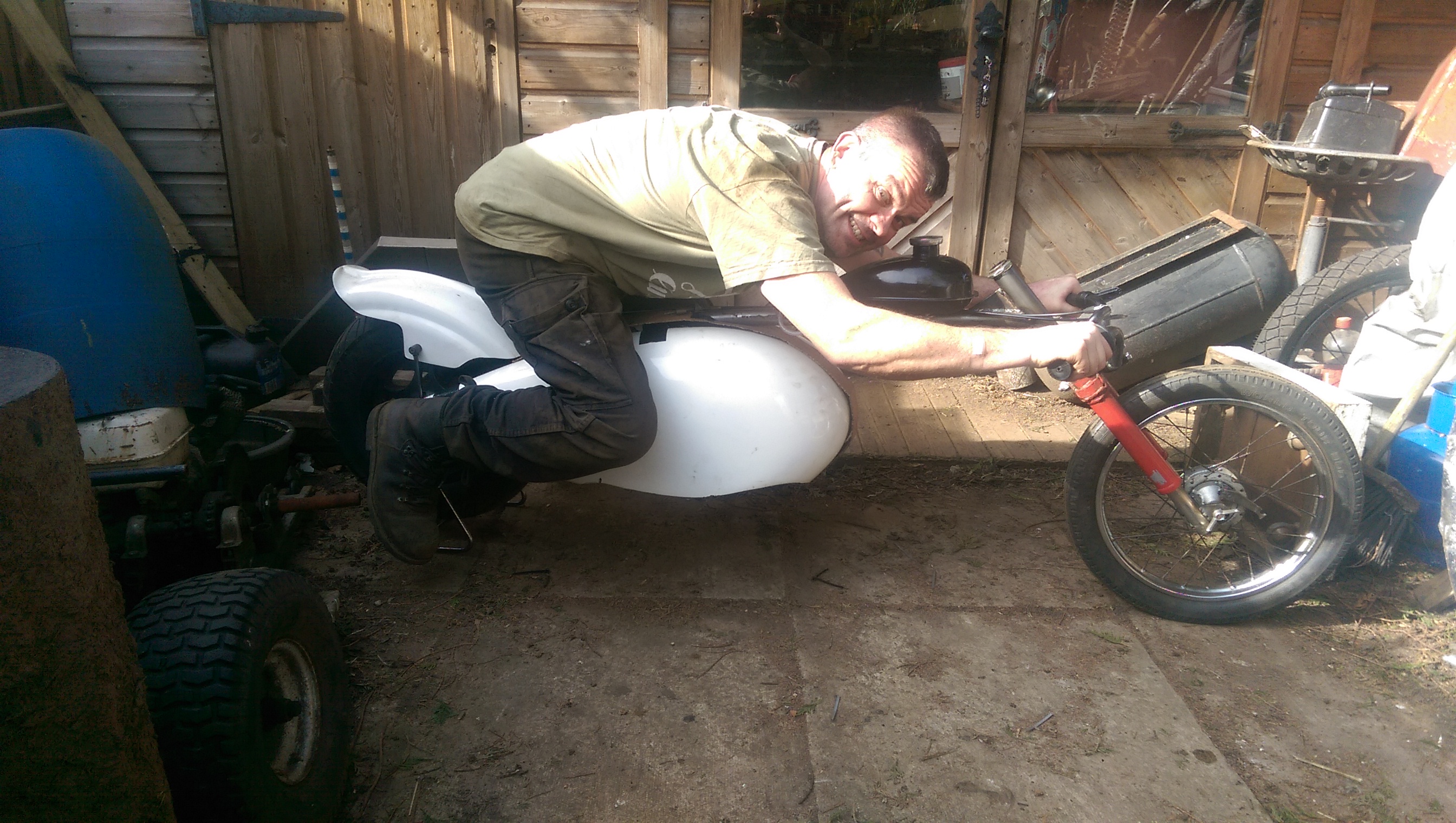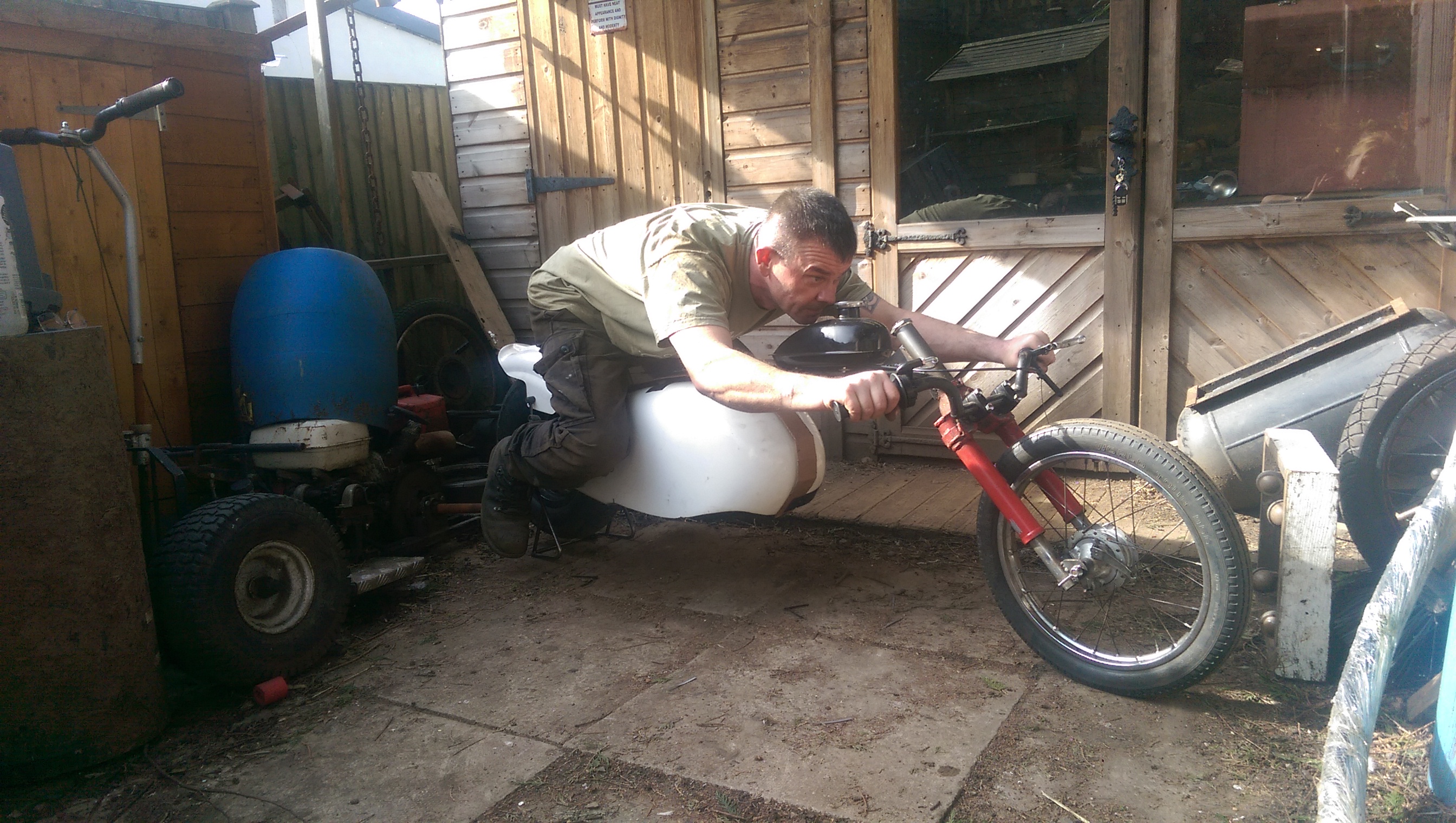 it's been out on the street and it works!
hole in the side is for the starting handle.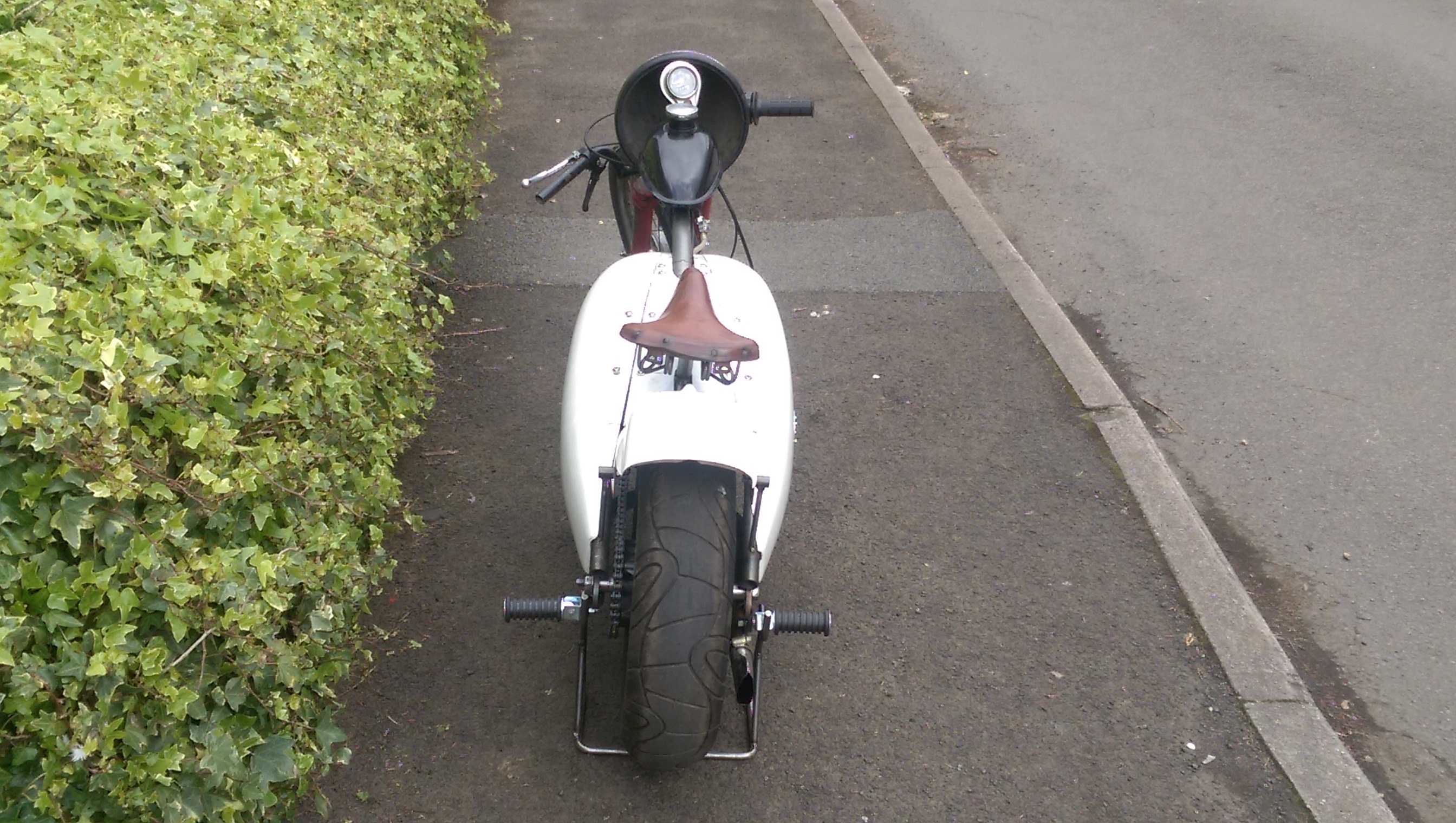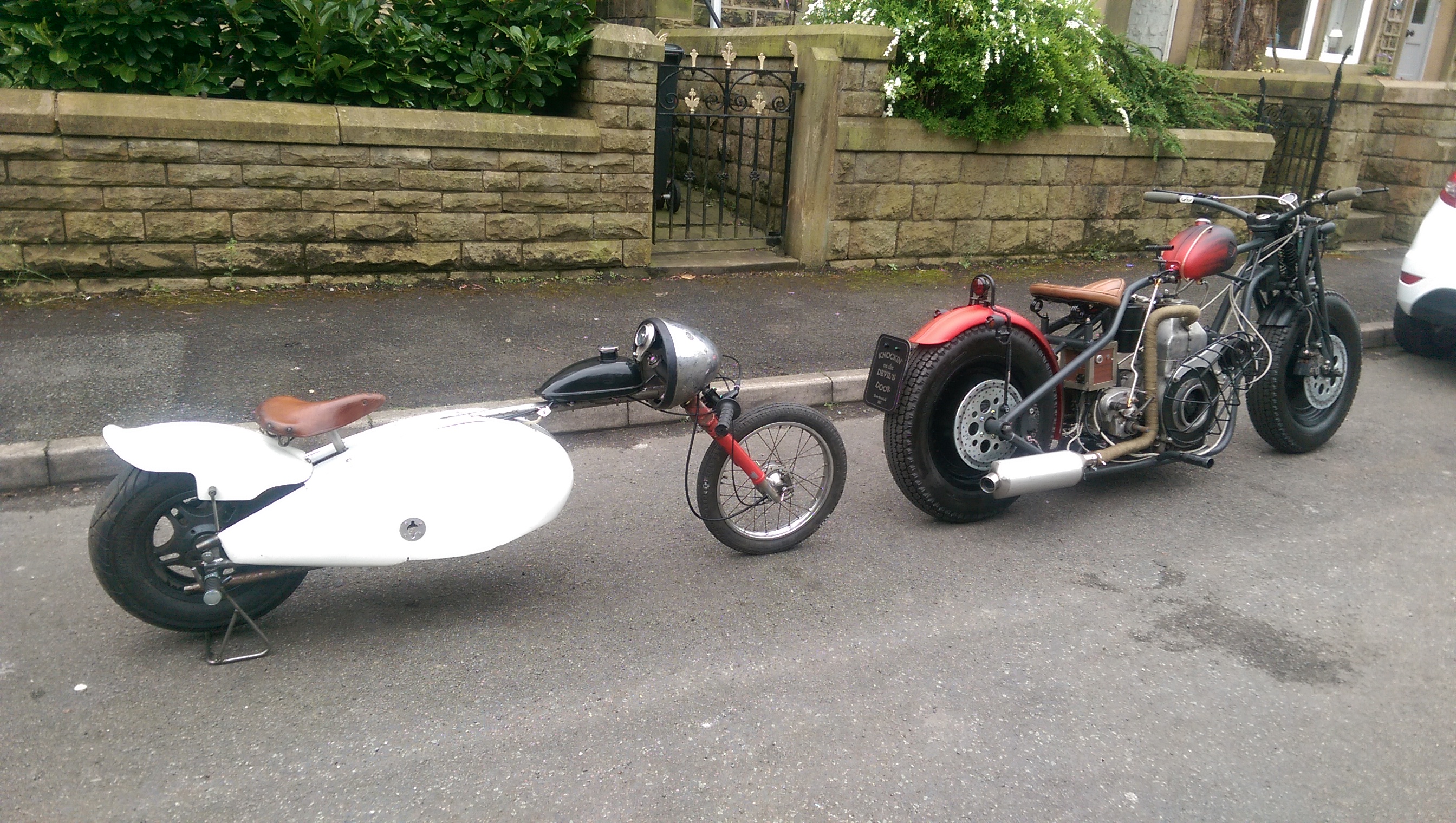 testing!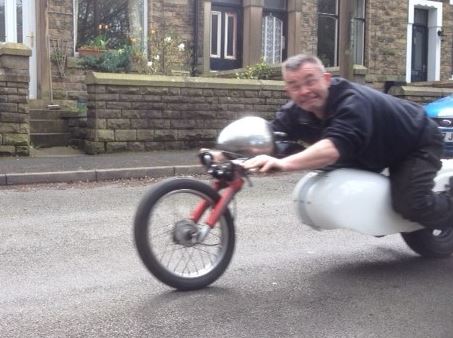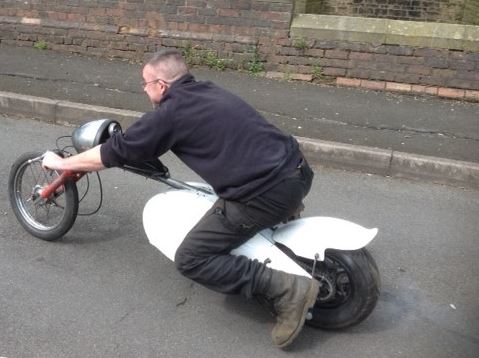 ---
---
GREAT FUN!
had a carb problem such that it would not rev out but had it to 15mph ( it has a speedo) and it felt like 150mph!!!!!
---
If you have to ask why? then you will never understand...........
Q. Is it road legal?
A. only as a trailer and that's doubtful!
Q. Why use such a wimpy engine?
A. Because it a nice little 'compact' engine? it's only for fun and it's a mighty 1.8HP!!!!!!!!!!
Q.
A.
---