---
Ages ago I came across Johnny Jetpack, Been at the back of my mind ever since.
so I'm making a stunt dummy and see if I can get it to 'jump' over my house using only water bottle rockets.
WHY? because I want to and...... WHY NOT?!
---
Make a stunt dummy, with a few ideas of my own thrown in. Make a twin bottle rocket pack,; two 2L bottles strapped together. Attach rocket pack to stunt dummy. Pressurise and away we go! what could go wrong.........
The dummy is a Gaffa tape 'skin' (made from an idea in the video on You Tube). The internal 'skeleton' is pipe insulation and the 'muscles and fat' is bubble wrap.
The rocket pack release is rubber bungs, schrader valves and 6mm metal rod, the idea is from here
---
Dummy!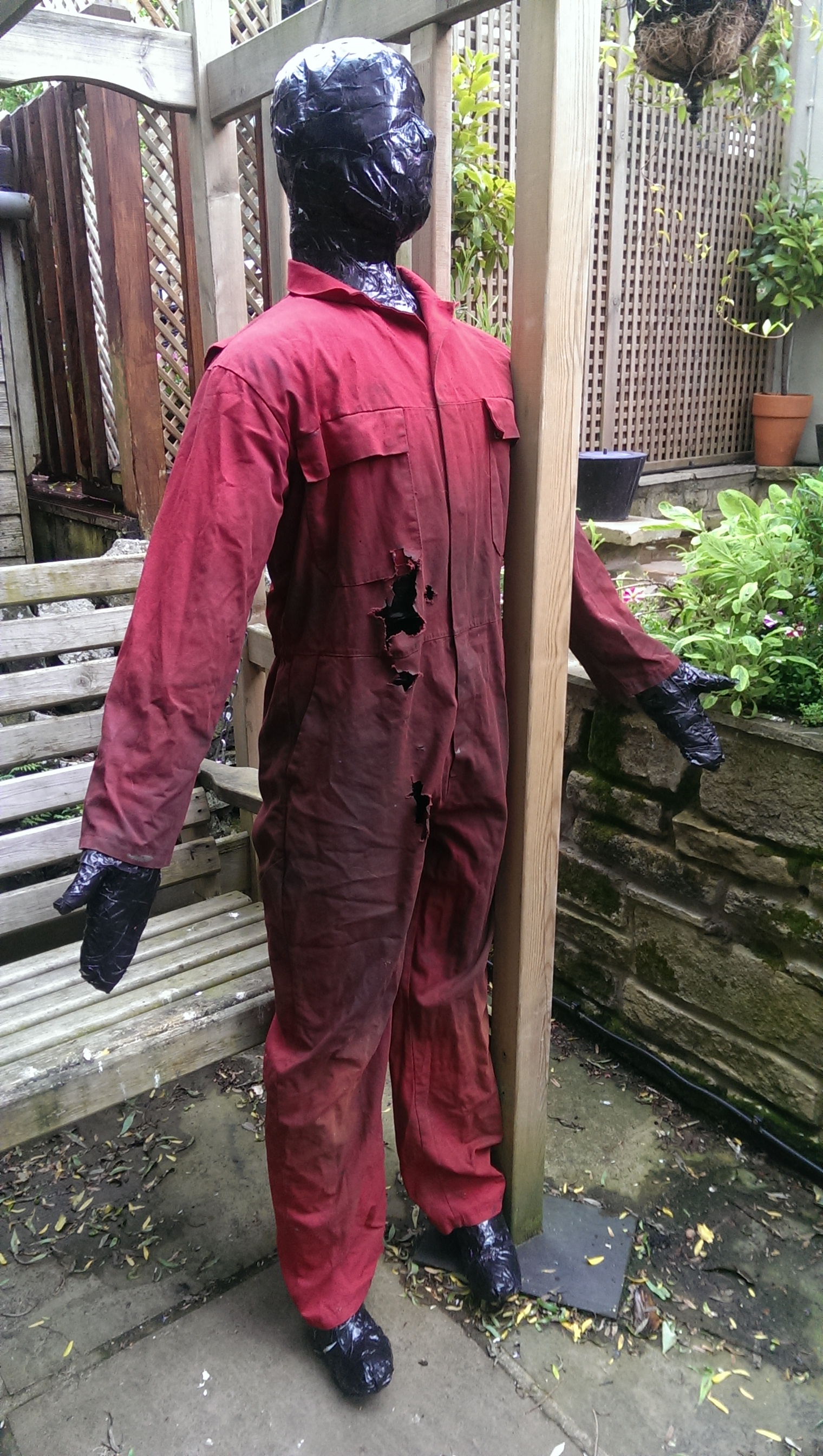 rocket pack with guide rods
to infinity and beyond!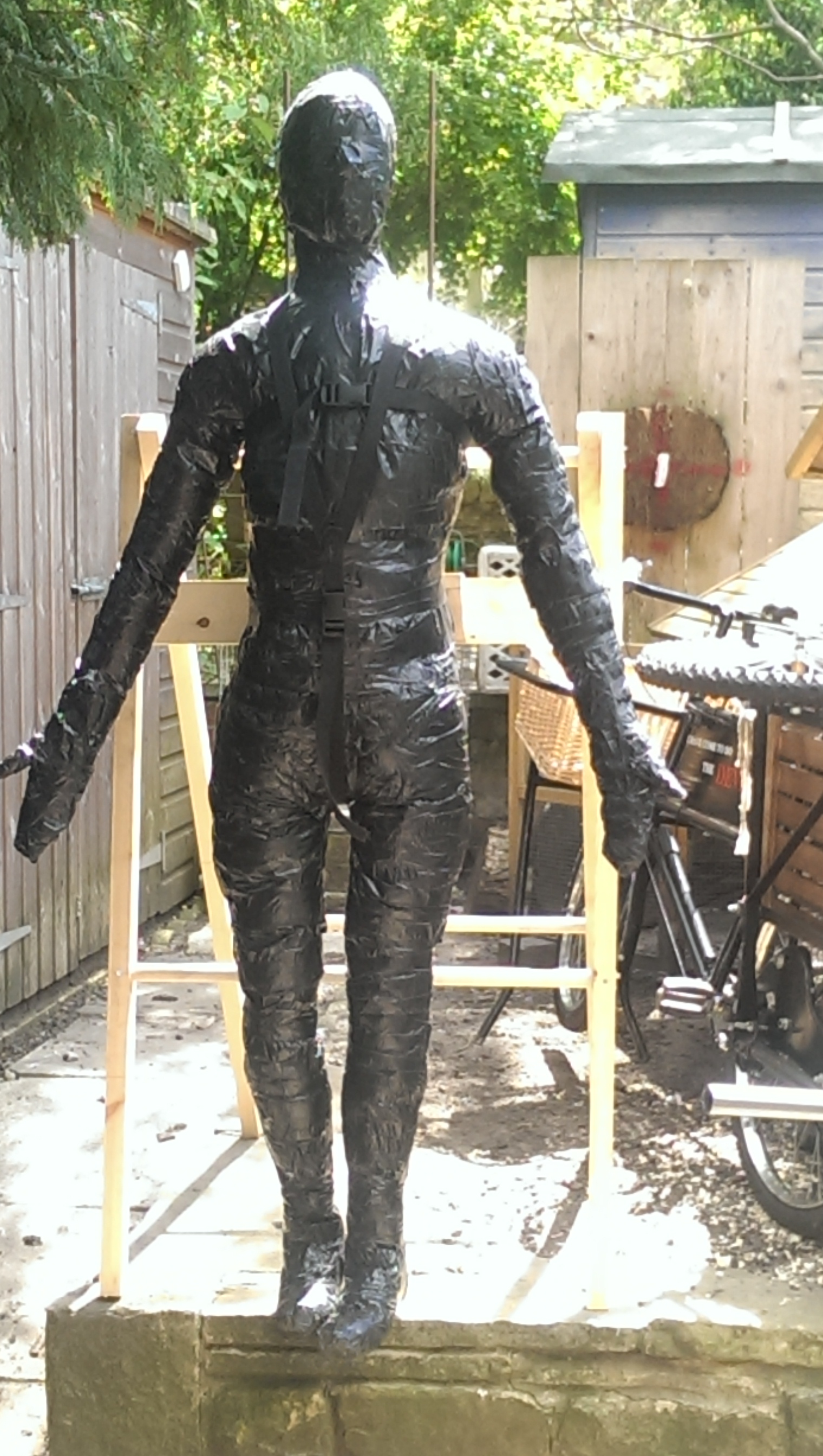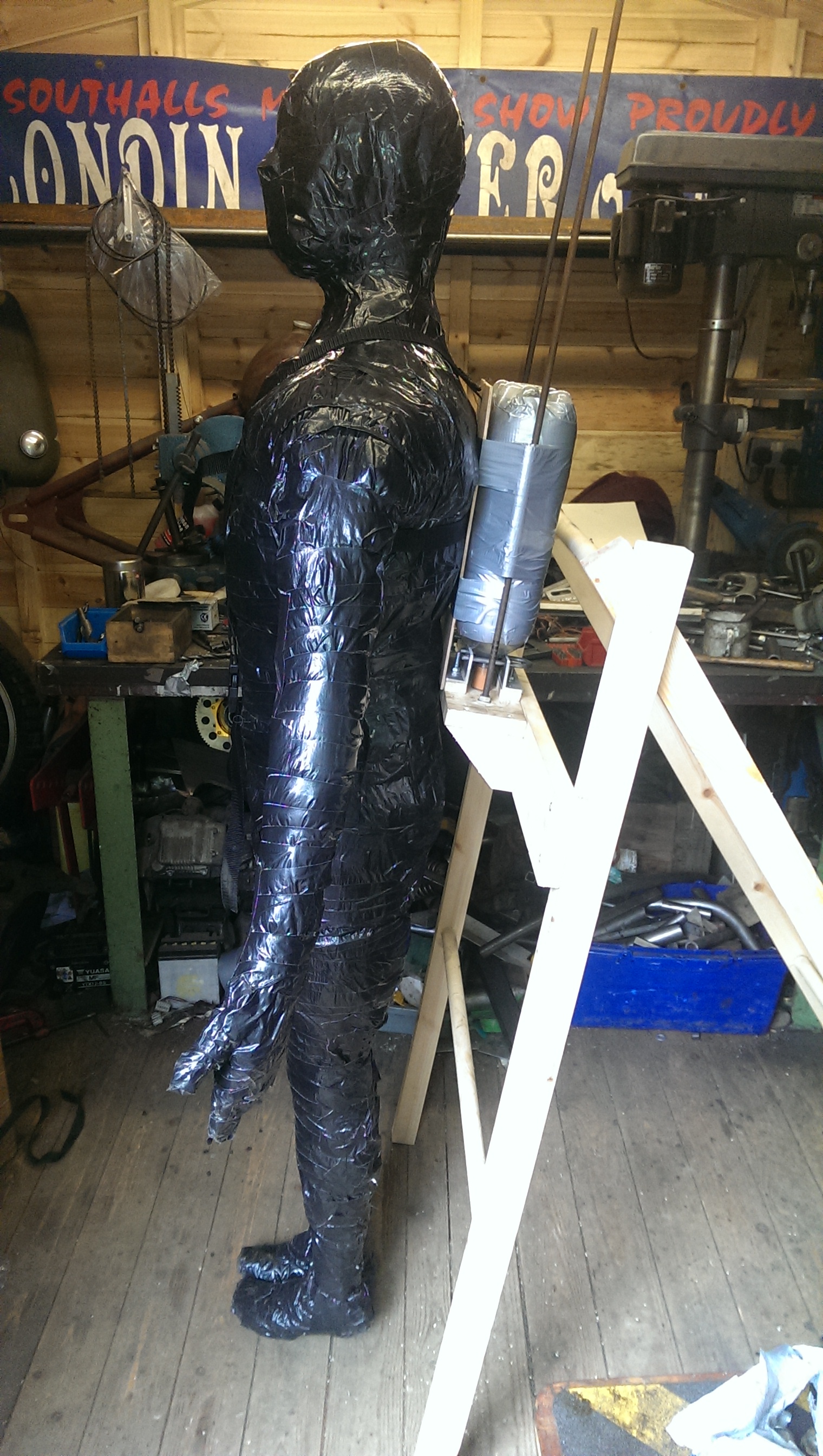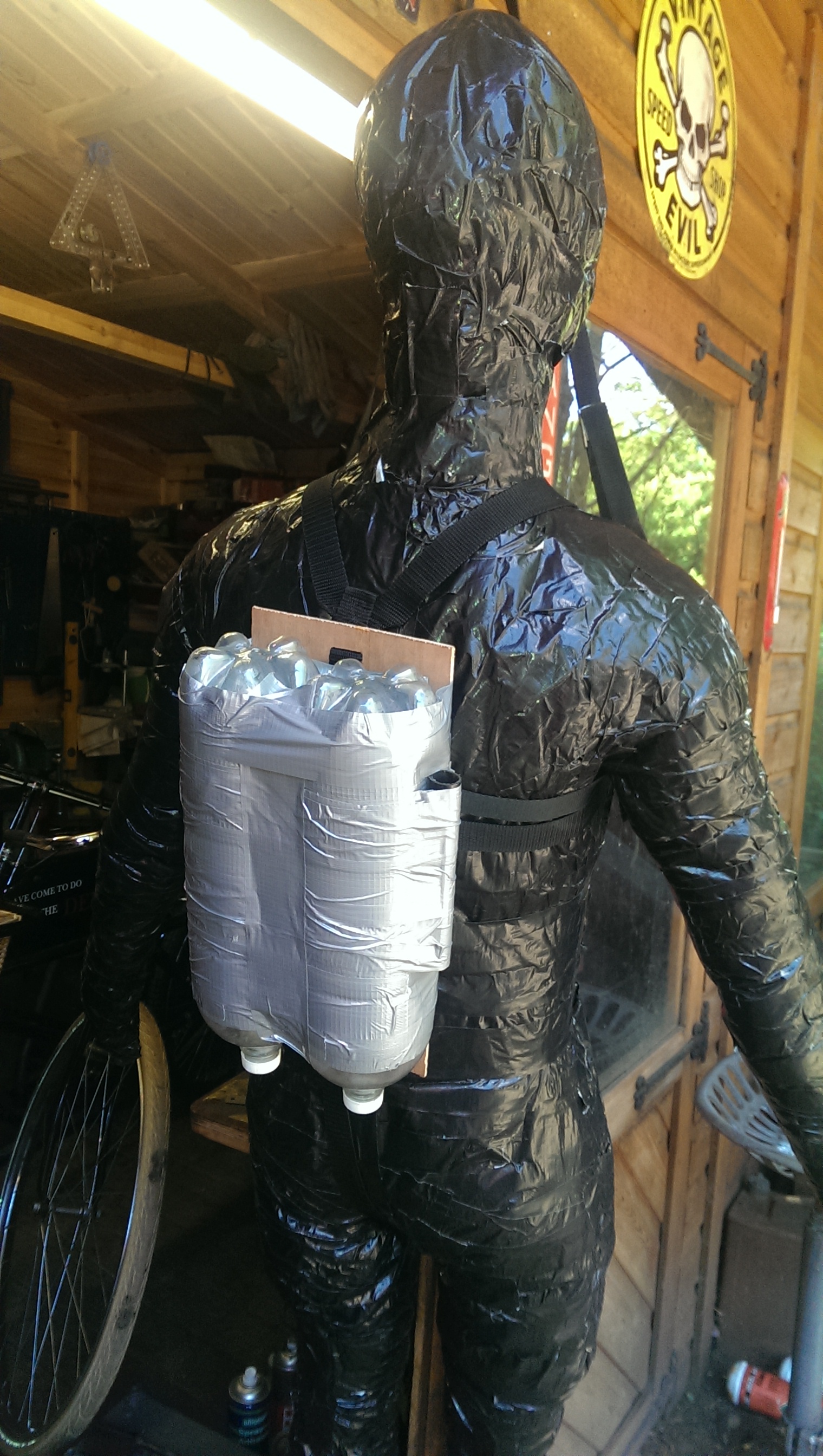 launch sequence!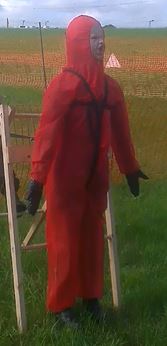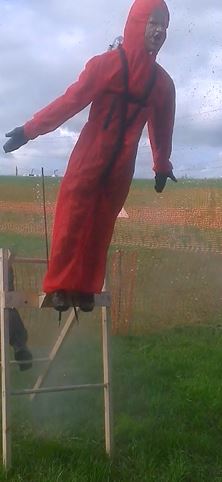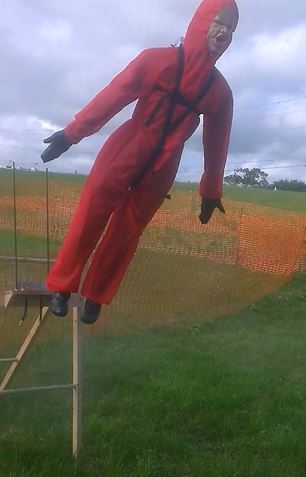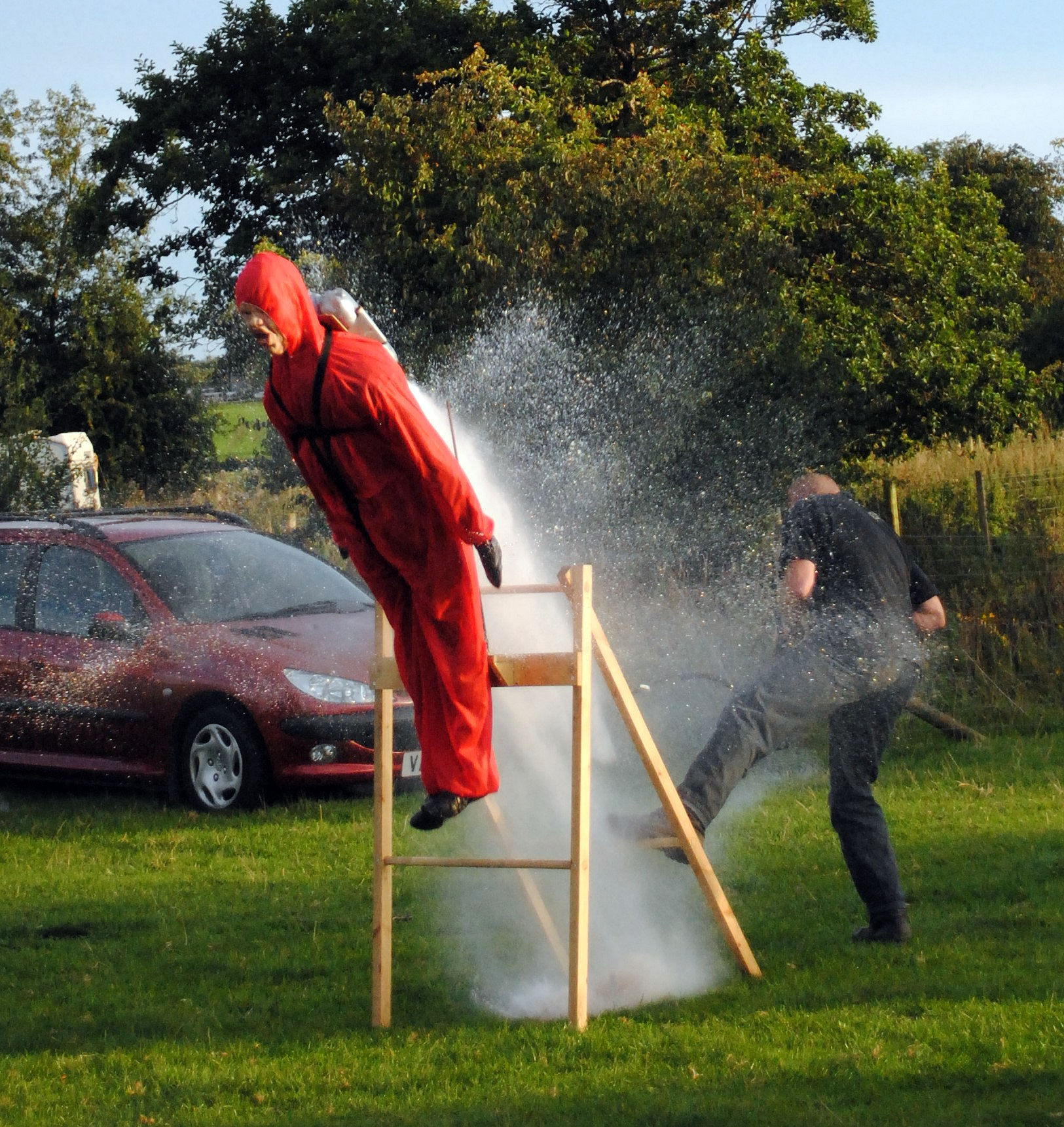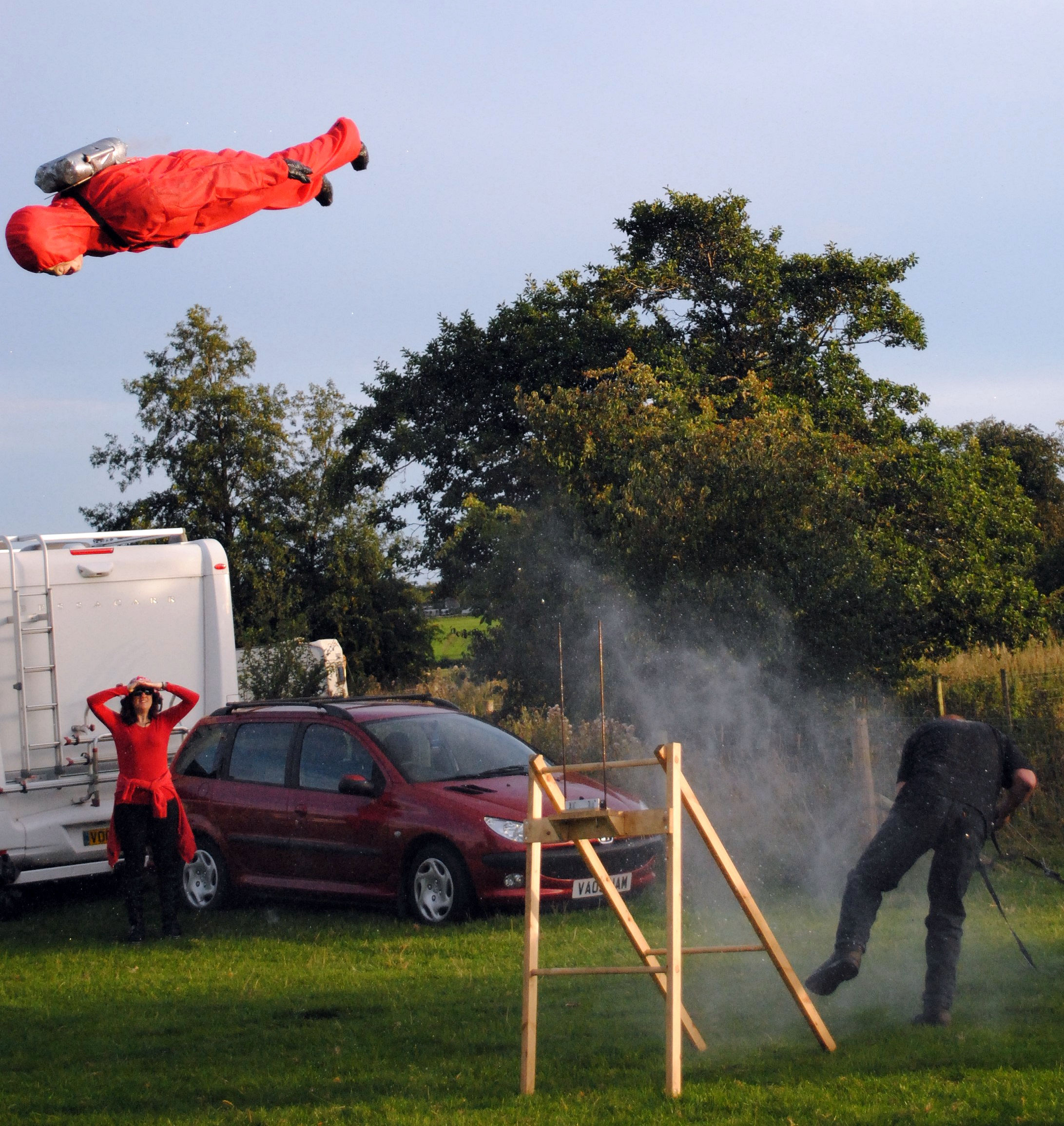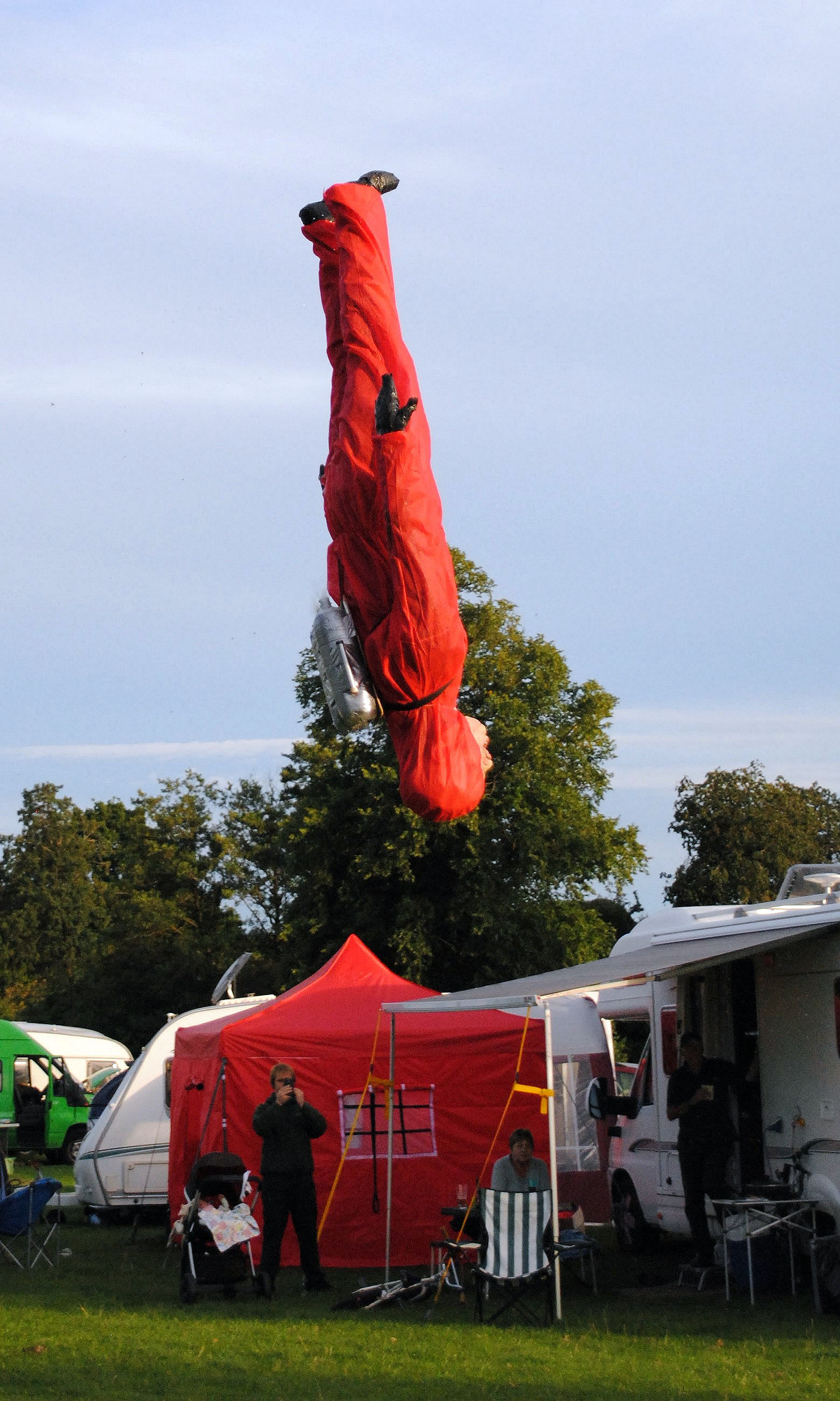 pictures courtesy of Joy Whitehead
---
---
| | | |
| --- | --- | --- |
| Date | Approx Height achieved | comments |
| 14/6/15 | 4ft | can't get enough pressure into the rocket pack; air leaks in the system. |
| 20/6/15 | 6ft? | new air filling system works, need to experiment with volume and pressure |
| 20/7/5 | 15-20ft? | wow, that sucker went but spun in the air! |
| 25/7/15 | 15-20ft? | good flight but need to get higher. stiff wind may have effected flight |
| 29/8/15 | 15ft? | need to get more pressure in the bottles! |
| | | |
---
If you have to ask why? then you will never understand...........
Q. WHY!!!!!
A. Because, just because.
Q. why not us a divers cylinder to fil the bottles?
A. I want to keep it 'real' and cheap! need to get a air rifle pump!
Q.
A.
---