---

Last Update 27/6/21 contact:- EMAIL
Motorcycles, Monowheels and Much, Much More............
If you would like to discuss a commissioned work please go HERE
Take a look on the other stuff page for the many other things I have designed and produced
MONOWHEELS BOARD TRACKER DIESEL CHOP with SIDECAR DRAG MOPED
NO WAYE TRIUMPH CHOP OTHER STUFF LAWN MOWER RACING
JAWA SPEEDWAY BUTCHERS BIKE (with Trojan mini motor) PATH RACER
BOTTLE ROCKETEER STOLEN! MINI MONOWHEEL
DI WHEEL SELF BALANCING SKATEBOARD SPIN CYCLE BAR STOOL RACER
---
need to do a bit of a major website update!
B
uilt an off road three wheeled electric skate board. 500w hub motor with air shock rear suspension
.
Flipsky remote control
.
great fun!

~
WATCH THIS SPACE for, Finally.......

The DIWHEEL is nearly done!
yes, after 10 or more years I've finally finished it.
Or I will have done when the new controllers arrive.
maybe nest weekend i will get to testing it.......... woohoo!
JAWA SPEEDWAY
ALL DONE AND DUSTED!
new pics soon
SEE NEW PAGE FOR DETAILS!
IT'S DONE!!!!! IT LIVES!!!!!
Lets hope I get to use it in 2021!?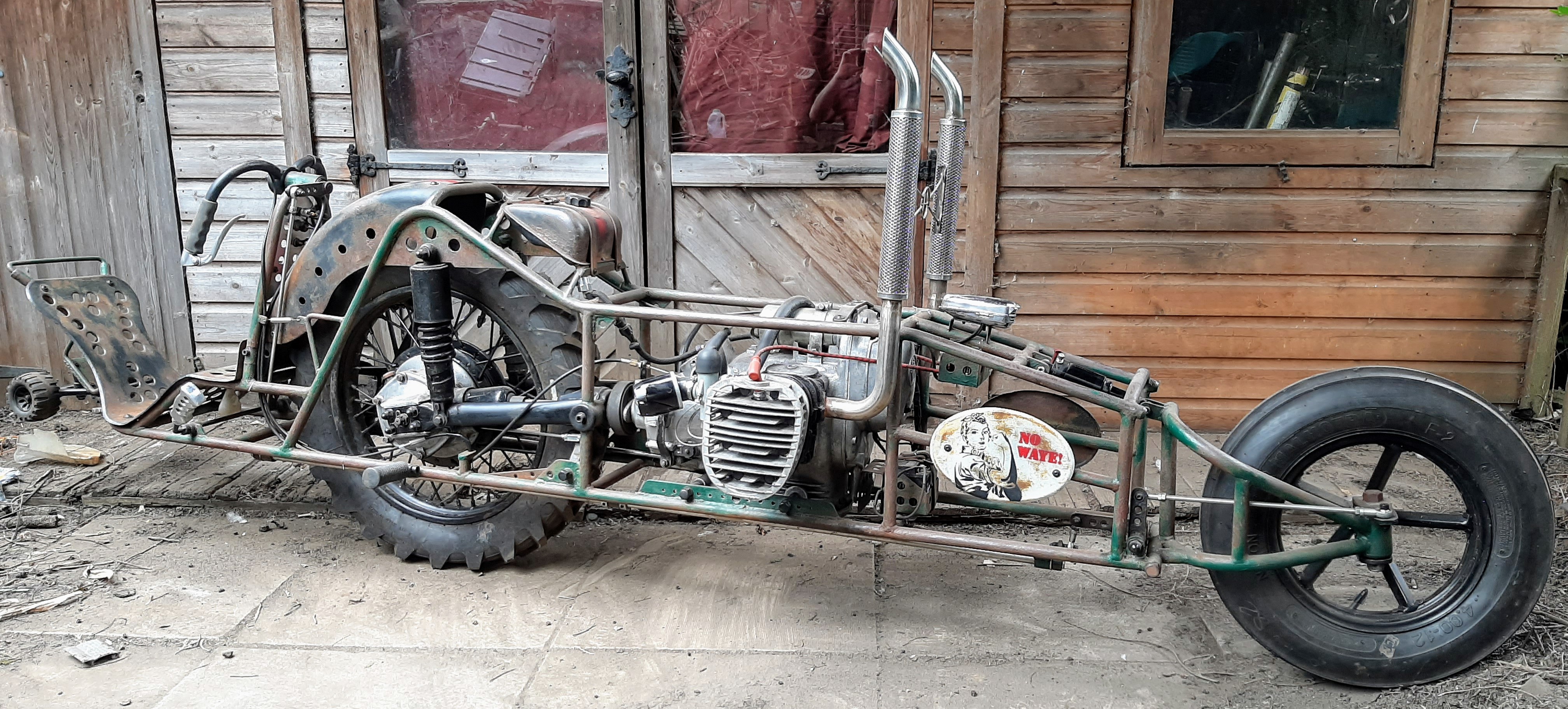 overall, I'm dead chuffed with how it came out ~ just a shame 100% Biker magazine has folded!
North West Lawn Mower Racing Association
2020 WAS SEASON CANCELLED, 2021? WHO KNOWS!?
Made a few 'side projects' whilst doing the speedway Jawa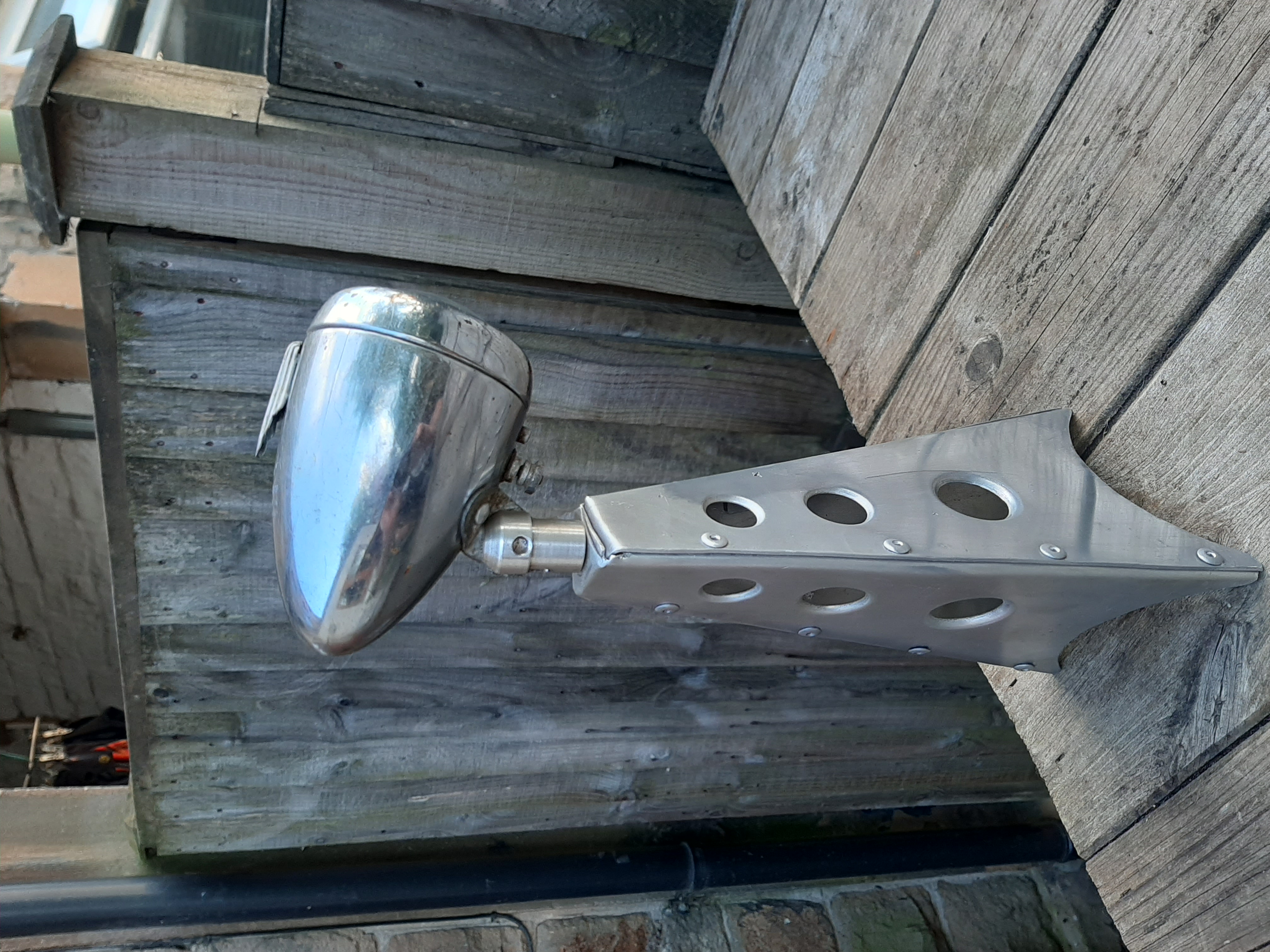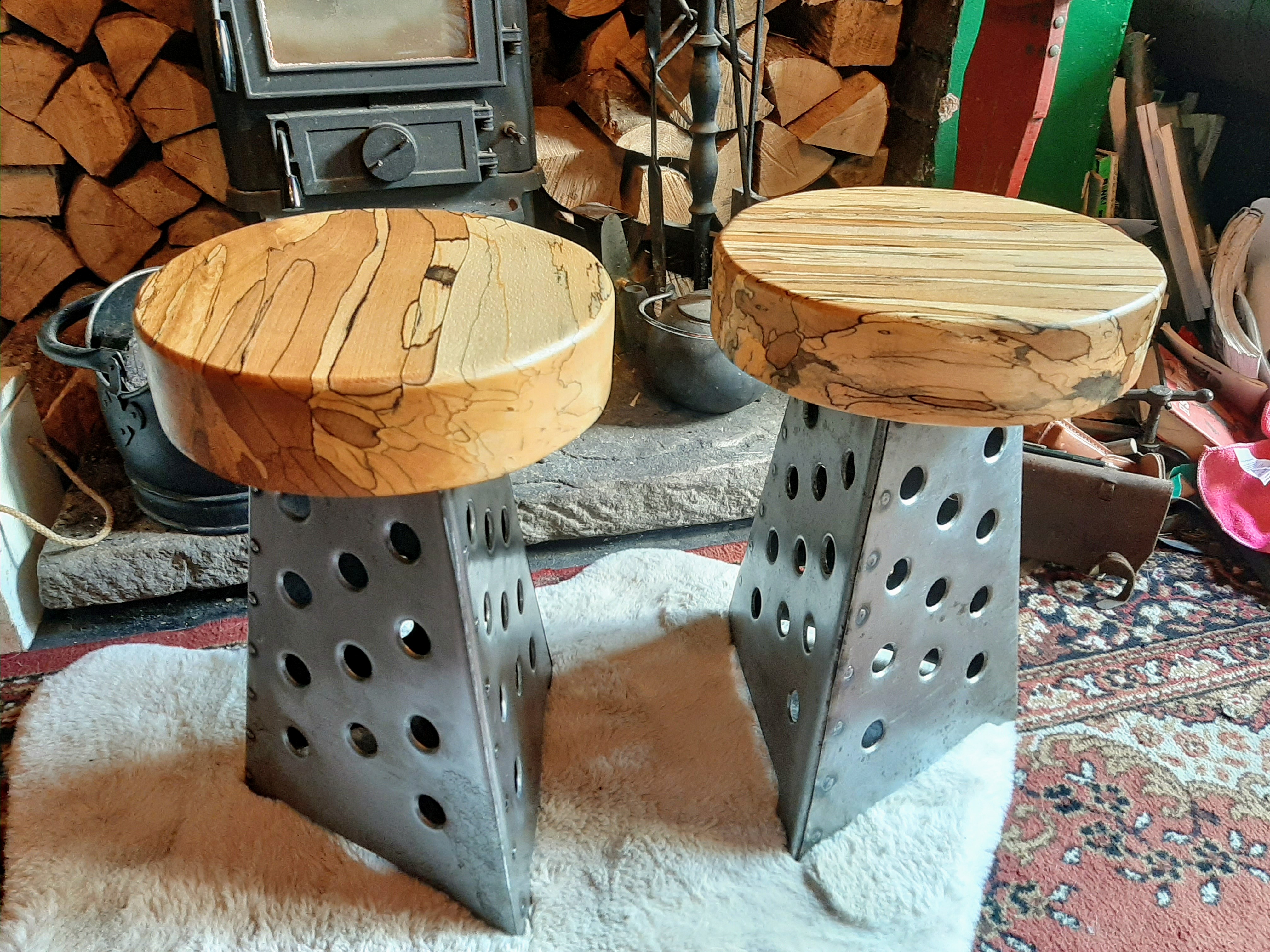 more pics on the other stuff page
The Bottle Rocketeer ~ better pump = more pressure = more height?
still not had time to test!!!!!!!
I would like to find a small steam engine that would go in a steam powered monowheel........ it's been in my head for a while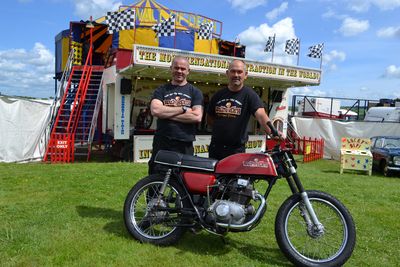 Yes, I was on TV. I absolutely loved doing the wall of death with the legend that is, Ken Fox.
"Art is anything you can get away with" Marshall McLuhan 1911-1980
THE BRITISH MONOWHEEL ASSOCIATION
---