---

Last Update 31/7/21 contact:- EMAIL
Motorcycles, Monowheels and Much, Much More............
If you would like to discuss a commissioned work please go HERE
Take a look on the other stuff page for the many other things I have designed and produced
MONOWHEELS BOARD TRACKER DIESEL CHOP with SIDECAR DRAG MOPED
NO WAYE TRIUMPH CHOP OTHER STUFF LAWN MOWER RACING
JAWA SPEEDWAY BUTCHERS BIKE (with Trojan mini motor) PATH RACER
BOTTLE ROCKETEER STOLEN! MINI MONOWHEEL
DI WHEEL SELF BALANCING SKATEBOARD SPIN CYCLE BAR STOOL RACER
---
Finally, after much procrastination......
THE DI-WHEEL
IS DONE!
and it works. very well.
much better than I had hoped for.
The 4QD controllers are excellent and well worth the money.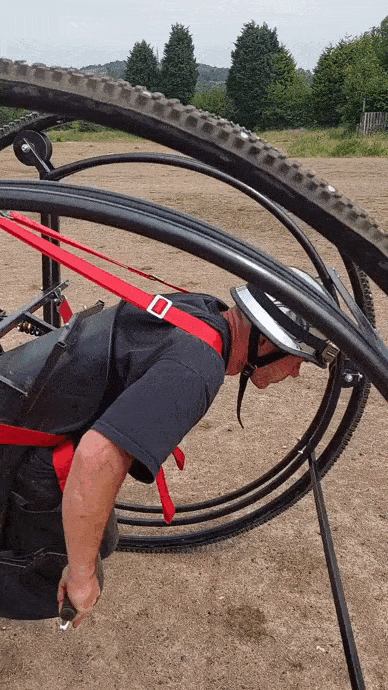 Major update with pics and vids coming soon.
JAWA SPEEDWAY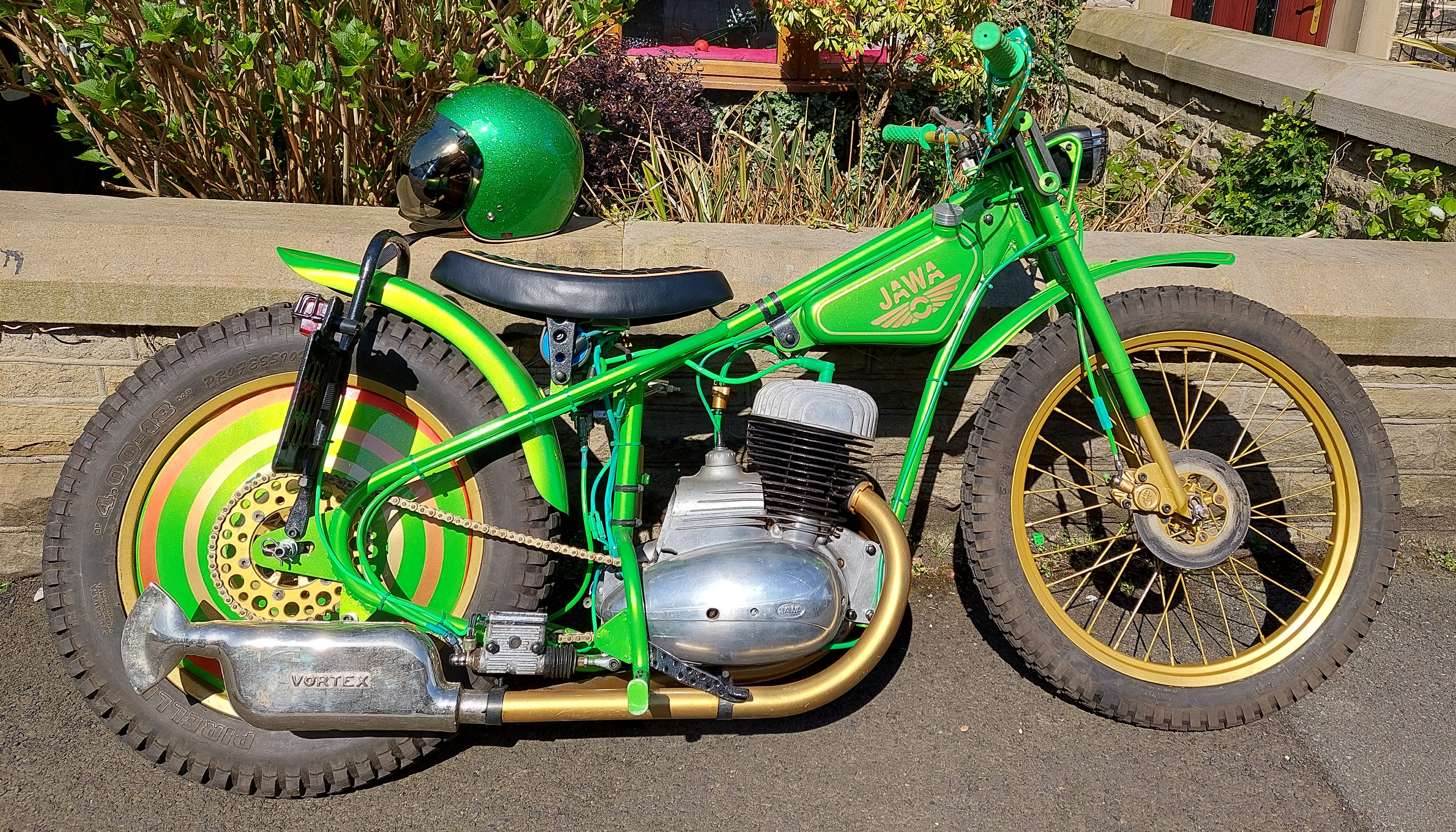 SEE NEW PAGE FOR DETAILS!
IT'S DONE!!!!! IT LIVES!!!!!
Lets hope I get to use it in 2021!?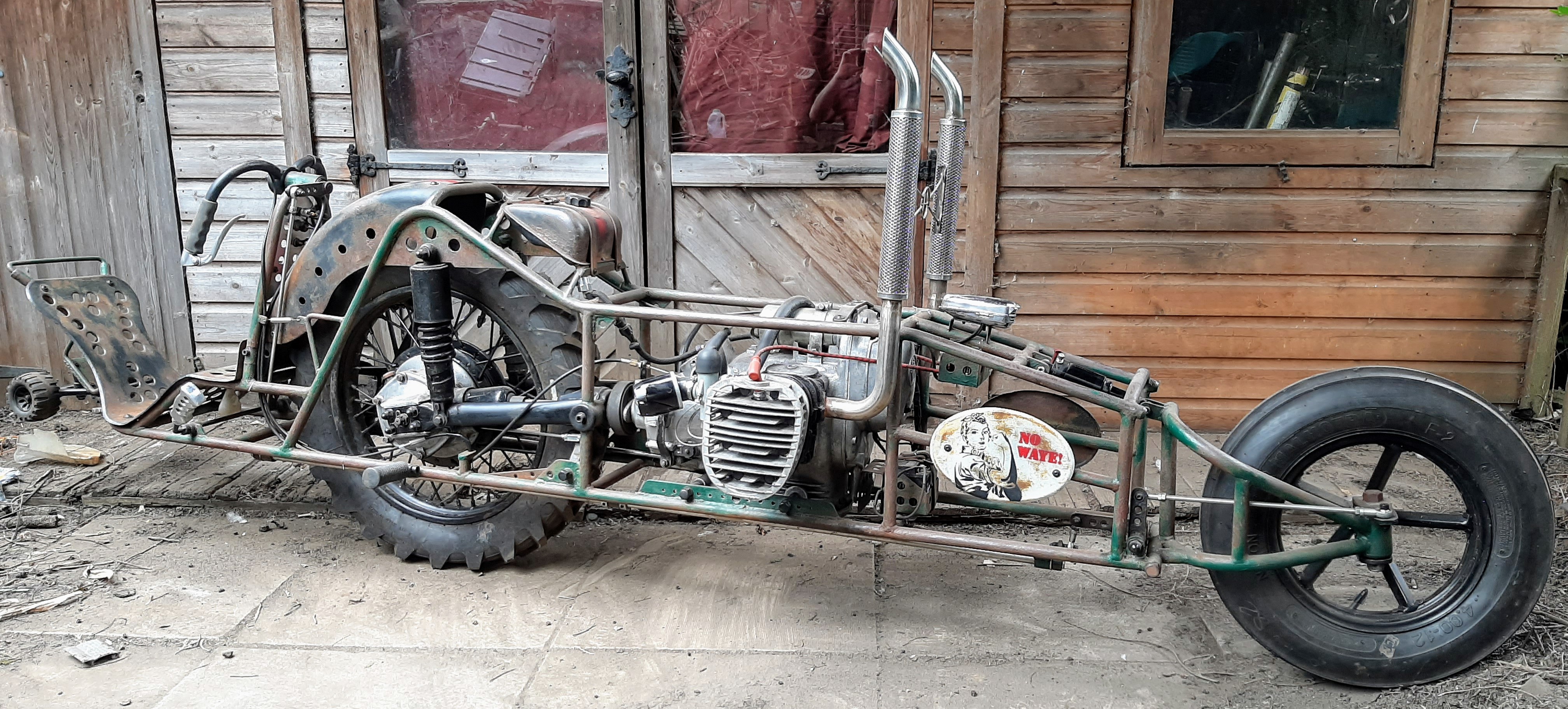 overall, I'm dead chuffed with how it came out ~ just a shame 100% Biker magazine has folded!
North West Lawn Mower Racing Association
2020 WAS SEASON CANCELLED, 2021? WHO KNOWS!?
Made a few 'side projects' whilst doing the speedway Jawa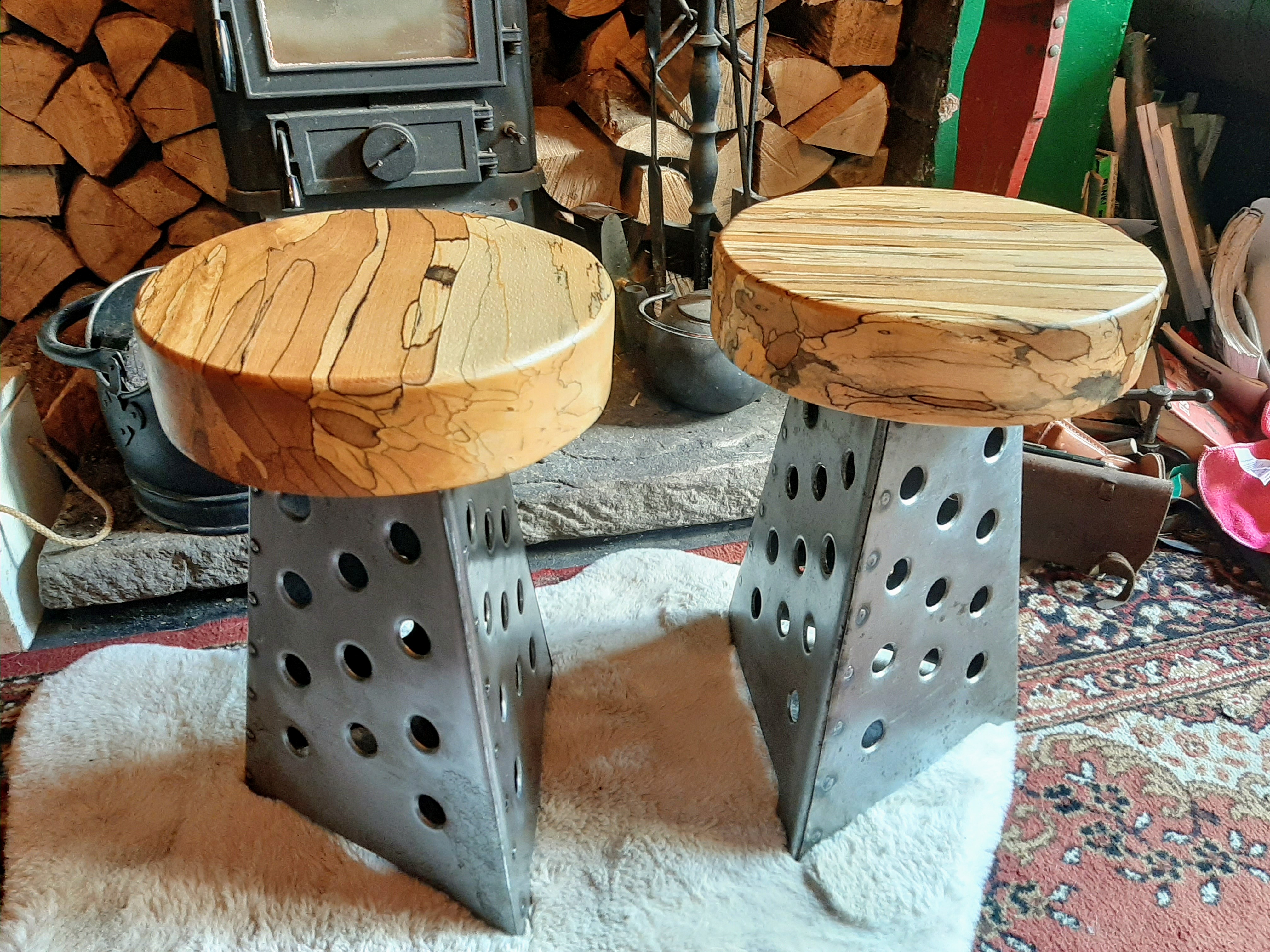 more pics on the other stuff page
"Art is anything you can get away with" Marshall McLuhan 1911-1980
---